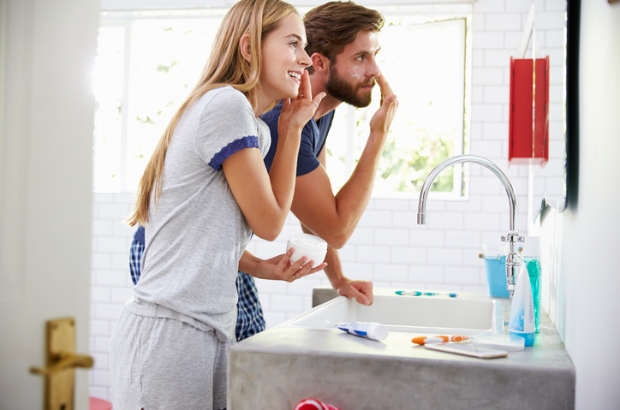 To celebrate the launch of its latest skincare innovation, the Crème Prodigieuse Boost range, leading natural skincare brand NUXE Paris commissioned research on the ins and outs of British skincare - with 78% of respondents think it's important to follow a skincare regime.

One of the biggest concerns about skin from the respondents is ageing and wrinkles (39%), followed by dryness (38%). Females were more concerned with ageing (47%) compared to only 16% of men. Despite being concerned with ageing, on average women don't believe you should start using anti-aging products until they're 30-something.

Ingrid Pernet, Scientific Communication Director at NUXE, comments, "Even if you don't see any recognisable 'signs' of ageing on your skin in your 20s or 30s, everyday skin stresses, such as general fatigue, pollution and UV rays all increase free radicals, leading to a breakdown of collagen and gradually inducing wrinkles overtime. That's why it is so important to start using a dedicated anti-aging range as soon as possible - at the age of 25 as an absolute maximum. You really need a routine that is rich in anti-oxidant, active ingredients to protect your skin from accelerated ageing."

32% of all respondents are concerned about having dull or tired skin, and a further third (32%) are concerned with dark spots, dark circles or pigmentation. Skin sensitivity (29%), spots or acne (22%), uneven skin (20%), sun exposure (19%), pollution (18%) and oil build-up (14%) also came up.
Just over half of the respondents (54%) feel that the most commonly bought skincare products was day moisturiser. Popular products following closely behind, consisted of face cleanser (39%), face wash (38%) and night moisturiser (36%), as were micellar water (32%), exfoliating scrubs (28%), SPF or sun cream (28%) and makeup removing wipes (25%). 80% of respondents say moisturising is part of their daily skincare routine. French and British people spend an average of 19 minutes a day on their skincare regimes.

Those who don't value a skincare regime at all spend an average of just three minutes a day taking care of their skin.

Female consumers are far more loyal to skincare brands than male consumers are. 46% of female respondents and 37% of male respondents rarely or never switch the skincare brands they use; men are more likely to 'stick with what they know', whereas female respondents are more likely to stay with a particular brand out of loyalty. When it comes to researching skin products before making purchases, 35% say they spend a few minutes looking online, while 18% say they tend to spend a long time checking reviews to make sure they're buying the right product.

Value for money is the most important feature consumers look for when choosing skincare products and over half (51%) of respondents feel this is the case. 33% like to know it's healthy and safe for their skin, and 32% want to ensure that a product is animal cruelty-free before buying it.

The Crème Prodigieuse Boost range is available now nationwide. For more information on NUXE PARIS visit www.uk.nuxe.com



SILKUP has launched its first product; the Luna, a silk hair wrap that protects hair while sleeping!