Wedding wellness with The Head Plan
Introducing The Head Plan range of wellness products to keep you inspired, motivated, focused and driven to stay on track of your own personal goals to get to where you truly belong. The collection includes a guided wellness journal, a Nourish weekly meal planner, a Daily Drench mindful hydration bottle and a pen set.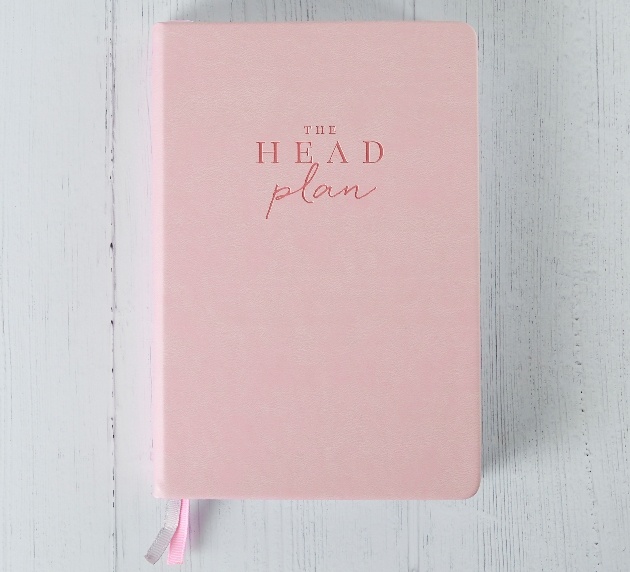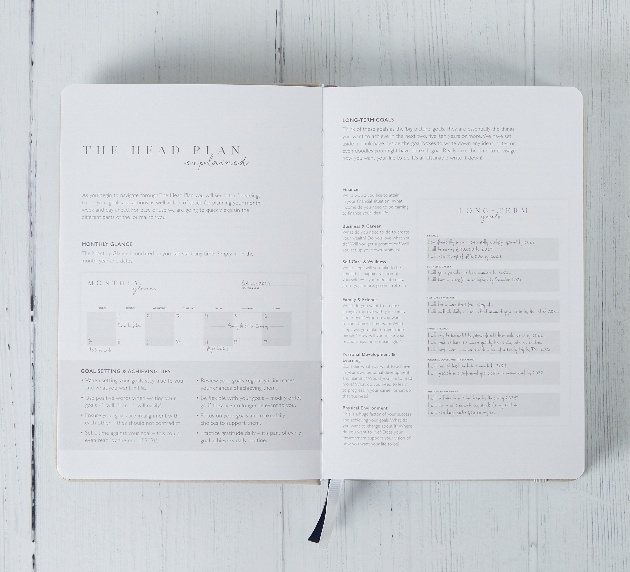 The guided wellness journal was the first product in the range and is an ideal starting point for both beginners and avid journal users alike. Containing over 280 pages, six months of daily pages, 26 weekly goal setting and reflection pages and much more. The journal contains no dates, as a conscious rejection of the idea that January 1st is the only time for a fresh start. New healthy habits can start at any time, so today could be your day. Pick up the chic ball point pen set and let your goals glide smoothly on the journal pages.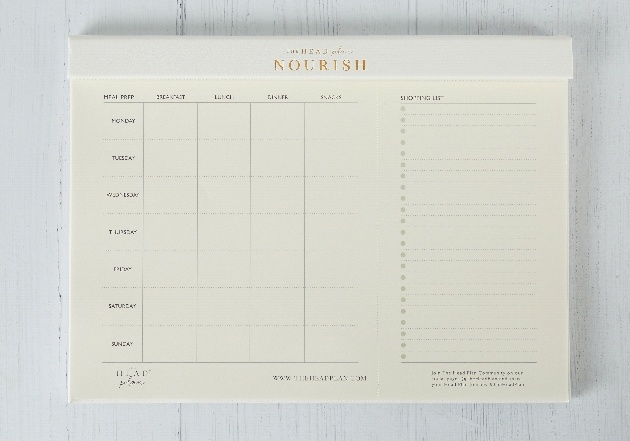 The Nourish Weekly Meal Planner saves you from those aimless walks around the supermarket, when you try to plan your meals on the spot with little thought. The weekly planning pad is everything you need to get you on top of your nourishment needs as you mindfully plan your breakfast, lunch, dinner and snacks for the week. Complete with removable shopping list so you'll never miss that item in the shops again. There are so many benefits to meal planning including reducing stress, making healthier choices and saving time, money and waste. The Daily Drench mindful bottle keeps you on track to reach your daily hydration goals, making it easier to reach our two litres of water a day. The motivational markers every 100mls ensure you sip your way to a better, healthier, happier you. Within the Head Plan Journal, you can fill in your Daily Drench achievements on your Daily Goals page. Toxin-free, durable and leak-proof, you can also cut down on single use plastic for years to come.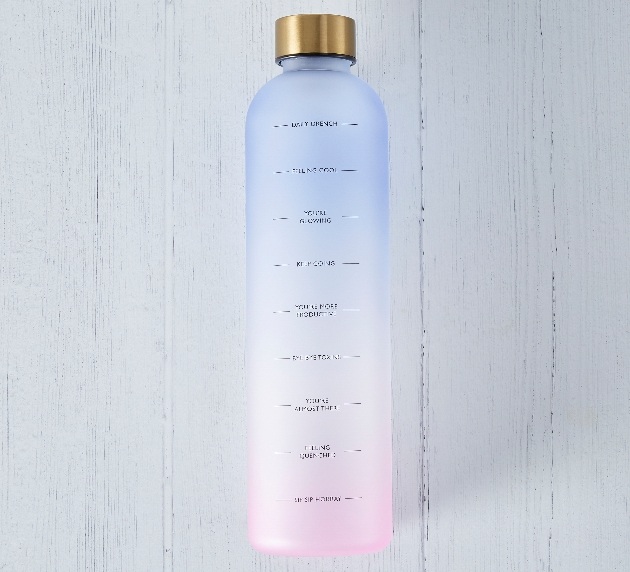 Customers have shared that integrating The Head Plan Journal, Nourish Planner and Daily Drench into their lives has helped them feel more productive, organised, motivated and in control. As well as yielding positive results, they are also peaceful activities in times of high stress and many have reported journaling and meal planning becoming their Sunday rituals. By carving out the time and removing distractions in order to reflect, to recognise achievements and to put in place new plans and recipes, you are actively engaging in healthy wellness habits that will help you achieve more and feel better. The Head Plan Journal is a private space to explore how to maximise your days without judgement, the food planner will ensure you are well nourished, and the Daily Drench will keep you hydrated.

Founder Denise Kenny says, "I always had a clear vision about where I wanted to go in life and have always led a healthy life, yet I still find it difficult (like everyone) to find the time to practice gratitude, self-care, eat well, drink enough water and still maintain some kind of balance! The Head Plan range started with my journal that unlike other journals is guided throughout and makes you not only a better goal-setter but a goal achiever in every area of your life. We hope our products will bring health and happiness to our customers."

The range is available at www.theheadplan.com