What we learned during lockdown
With lockdown measures due to ease next month, and the re-opening of beauty salons across the UK set to take place on April 12th, the team behind Roccabox, the monthly beauty subscription box, has been reflecting on the beauty lessons it has learned during lockdown, and which of these will last.

As Tia Roqaa, CEO and Founder of Roccabox, explains "What lockdown has done is given us a completely new relationship with beauty. No longer a tool for vanity we've discovered the intrinsic element of self-care in beauty, we've uncovered a new unprecedented level of interest in skincare and we've learned to live without all the regular beauty treatments we took for granted pre-Covid."

So, the Roccabox team questioned which of their lockdown beauty lessons they have learned the most from, and which of their new habits will stick for good. Here's what they agreed: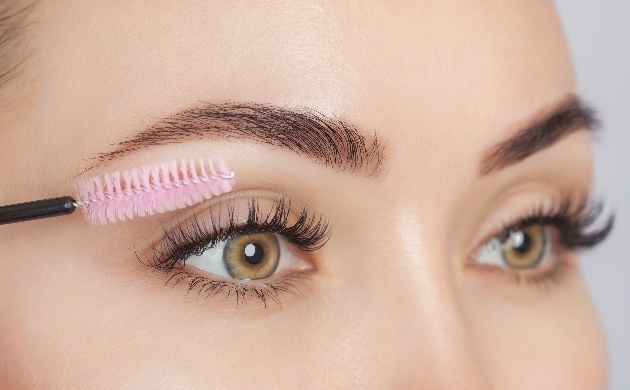 We'll err on the side of caution when it comes to lash treatments

"The closure of beauticians forced us all to re-examine our relationship with the treatments we heavily relied on before: suddenly, the prospect of no HD Brows/ brow lamination/ LVL/ lash extensions meant we learned to rely on mascaras and lash-building products in a way we've never had to before. We invested in products that would build our own natural lashes that would encourage their growth and length and natural glossiness. Revitalash Advanced Eyelash Conditioner is one of the few lash growth products that genuinely works and is worth spending money on. We also went on the hunt for mascaras that would artificially add that extra length, build that extra volume and give that extra impact that our own lashes couldn't quite manage. Marc Jacobs Beauty Velvet Noir Mascara was a game-changer for us, leaving a lash that has the drama and volume of a strip lash but with none of the fuss. For a less OTT look Marc Jacobs Beauty At Lash'd Mascara, gives both length and volume, with a more natural finish. Will we return to our beloved LVL or lash extensions, when we're finally allowed back into society? Maybe. But only for holidays and special occasions. For the rest of the time we will stick to our new eye make-up discoveries."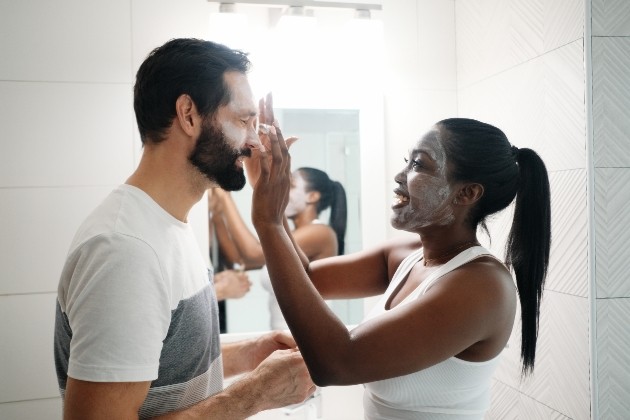 We'll continue to favour skincare over make-up

"When we go back out and face the world again of course we will gain a renewed interest in make-up - in fact, we predict a surge in more OTT looks, as we break open the make-up bag and luxuriate in dressing up our faces again. However, we will forever be a little grateful to lockdown for giving us the time and inclination to devote to our skincare. We've become more experimental, we've discovered new products, we've amended our skincare routine and we've let our skin go make-up free and breathe - and the results are spectacular. Apart from the odd reaction and the wayward stress spots our skin has never looked dewier, happier, more glowing and less in need of covering with base. And that's something we'll cling on to."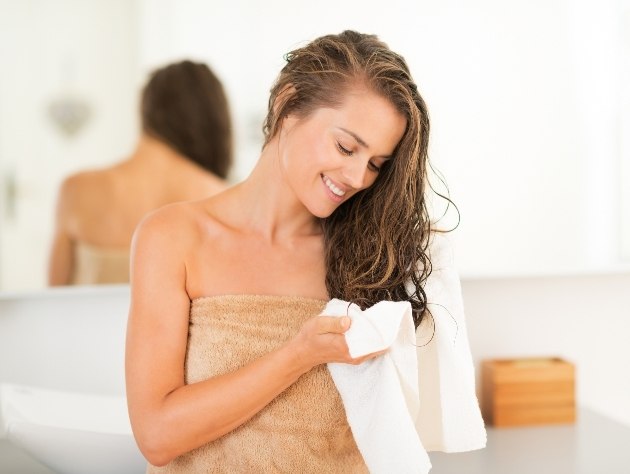 We'll invest in products that keep our hair looking hairdresser-fresh

"One thing we all agreed on is that we will be first in line as hairdressers re-open their doors next month. Attempting to cut your own fringe, trying to cover greys and trimming your own ends quickly became apparent as strictly specialist subjects that we will now always leave to the professionals. What we did discover though was a few genius products can stretch out the time between salon visits. Olaplex No.3 Hair Perfector is very similar to indulging in a salon treatment, when it comes to strengthening and adding shine; coloured shampoos are excellent at removing brassy undertones and your next best thing to a professional toner (try purple on blonde hair to keep it buttery/creamy/ashy and blue on brunette locks to rid it of orange/reddy undertones); and finally, combining a home blow dry with Colour WOW Dream Coat Supernatural seals hair into smooth, frizz-free locks that will last three to four washes. Not quite as effective as a professional smoothing treatment, but as good as you'll get at home and a fraction of the price."
The March 'The Birthday Box' Roccabox is priced at £10. It is on sale now and available while stocks last. It contains 5 products, plus one bonus product, with a total value of over £67. Available at www.roccabox.co.uk