How the pandemic changed the way we do our make-up
It's safe to say no area of life has escaped the clutches of the Covid pandemic - not even our make-up bags. Life as we knew it has changed in so many ways we've lost count, but did you know that the way we do our make-up and which products we choose has changed as a direct result of living through this pandemic? Certain make-up products have become one of the more unexpected casualties of lockdown life and actually many of this year's beauty trends have been born as a result of the way our lives have changed.

The make-up team at Roccabox, the UK-based beauty box subscription, explain why:

"This pandemic has thrown our lives up in the air, there's no denying that, but it's also taken our make-up bags and given them a really good shake up too. Having to wear face-masks day in and day out has had an impact on which products we choose and which we've decided we really don't need any more. It's also changed the way we make up our faces – nobody wants to wear a lip gloss or foundation that just transfers on to their face covering. Playing up our eye area is an obvious shift, when that's the only area of our face on display, and the closure of beauticians has left us experimenting more with our natural lashes and brows."

Roccabox names these as the biggest make-up trends to emerge from the Covid pandemic: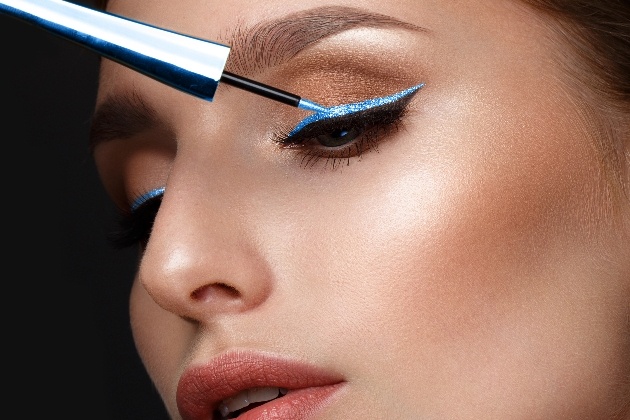 Coloured eyeliner

Sales of and searches for statement coloured liners have shot up in recent months. We're letting our eyes do the talking these days and what could be more fun than a pop of colour on your lids? But don't get too carried away, we're talking tones that are more are they/aren't they black, rather than garish hues. Think aubergine, navy and khaki, and if you want to downplay the colour further layer over your black liner for just a hint of colour.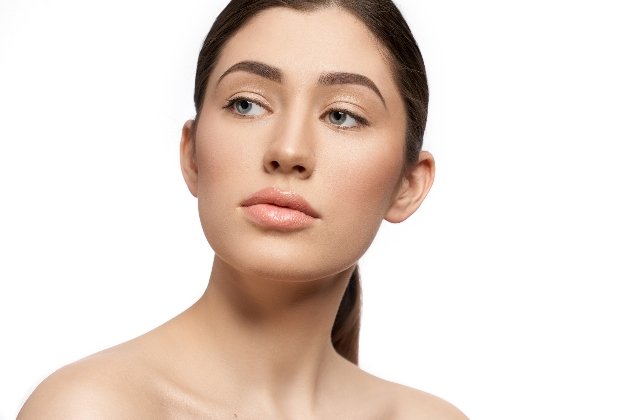 Long-lasting lip stains in nude shades

Gloss is a no-go for understandable reasons (have you ever tried wearing a face mask over gloss?) and any colour that isn't nude is at risk of smearing down your chin. Step forward lip stains and long-lasting creamy semi-matte and matte formulas in nude shades that withstand being rubbed against a face mask. Project Lip Plump & Colour £14 is the perfect example, it creates a flattering, gently plumped-up pout in a playful nude shade with a soft finish. The addition of genius lip-plumping ingredients leaves lips looking extra full and juicy and the matt formula withstands even the lengthiest mask-wearing trip to the supermarket.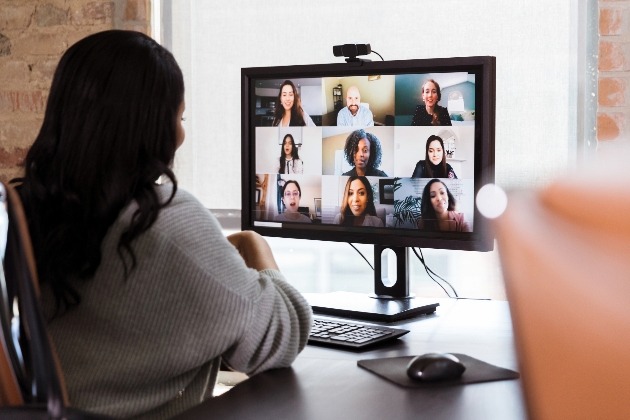 Screen-friendly make-up

For some of us our morning Zoom catch-up with colleagues is the only visual interaction we'll get all day, so it's no surprise that we're dressing up our faces for the occasion. This is where imperfection coverage is key, brows are defined (brushed up, fluffy and full is still a firm favourite), a semi-matt finish is most flattering on our skin and a little colour on the lips can brighten your entire face. For a fast transformation for impromptu Face Times we like MAC's Glow Play Blush- it delivers a healthy glow to cheeks and a tonal flush of flattering colour to lids and lips too.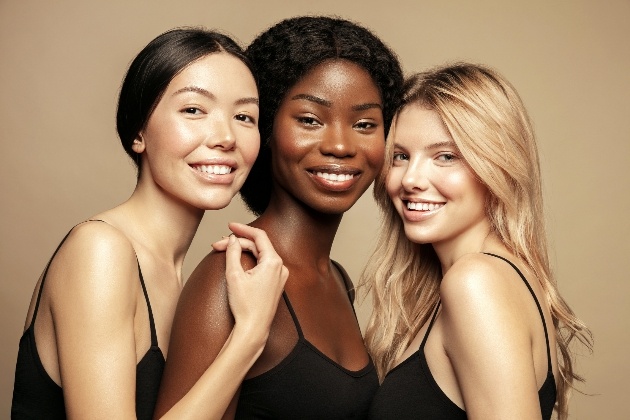 Bare skin

Termed by beauty editors as 'Skin Minimalism' this trend sees women shunning foundation and heavy coverage in favour of nude skin and natural radiance. Very light concealers and BB/CC creams/ tinted moisturisers replace foundation, powder, and bronzers. Bye-bye orange tide marks on your face-masks. Adios to heavy contouring and unnecessary layers of base. If nothing else, this pandemic has taught us how precious our time is and we don't want to waste that on contouring any more, thank you very much.

DIY eyes

The lockdown closed our beauticians down, so all the LVL's, lash extensions and brow tattoos we relied on pre-COVID now need a DIY replacement. Investing in lengthening thickening lash-defining mascaras is now a must, as is paying that little bit more for products that will enhance our natural lash growth. Revitalash is our go-to - spenny but so worth it. Brow gels with fibres that thicken and darken are essential (Glossier's Boy Brow brushes on the perfect amount of buildable pigment) and individual lash extensions, we like Eylure's version, are our new best friend. They're so good, in fact, we question if we will ever return to our lash technician? Answer – probably, yes!
Roccabox is a monthly beauty subscription box providing an affordable and convenient way to discover new brands, try the latest products and access an immersive world of beauty at www.roccabox.co.uk