The story begins with Yú Parfums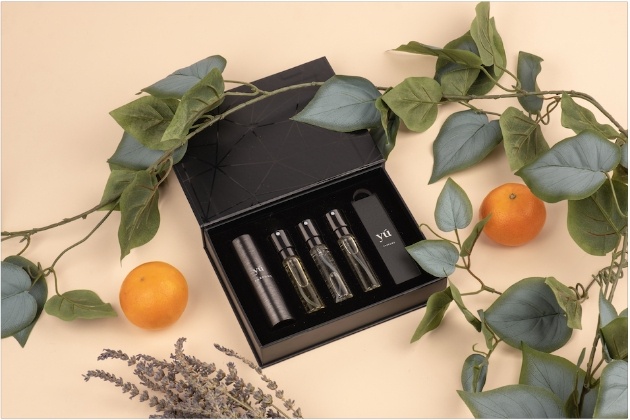 New to the perfume market, Yú Parfums is a membership service allowing curious fragrance aficionados the chance to explore exclusive scents. Narrated by the best noses the brand's global team of perfumers source internationally grown ingredients and create olfactory experiences that are vegan and cruelty-free.

Fragrance lovers can set up a subscription to receive exclusively curated scents, delivered bi-monthly for £40, in a recyclable edition box that's letterbox friendly. Each edition contains three 10ml gender-neutral perfume chapters, one refillable atomiser and nine scent sticks. There are bi-monthly, six and 12 month membership options available.

The launch of edition I features a collection of three scents inspired by the fluidity of woods containing natural ingredients for fragrance fans to explore. Laced with illusions, for edition I, customers can expect indulgent cedarwood, mysterious moss and iridescent pink pepper.

Claire West, brand manager, says, "Collaborating with our team of perfume authors we have curated curious, yet bold fragrances influenced by memories and experiences. Each edition contains vegan and cruelty-free perfumes, created with the finest raw ingredients. Should our community find a fragrance they love, we will also have a limited number of 100ml bottles of each chapter available at www.yuparfums.com to purchase for themselves or a loved one."

Yú Parfums will narrate the story of your day, allowing customers the opportunity to develop a fragrance library.

Here's how it works...
1. Subscribe to a membership online at www.yuparfums.com
2. Unique fragrances delivered via a bi-monthly subscription directly to your door.
3. For a limited period, 100ml bottles of each chapter will be available on the Yú Parfums website.