The first nail polish in space!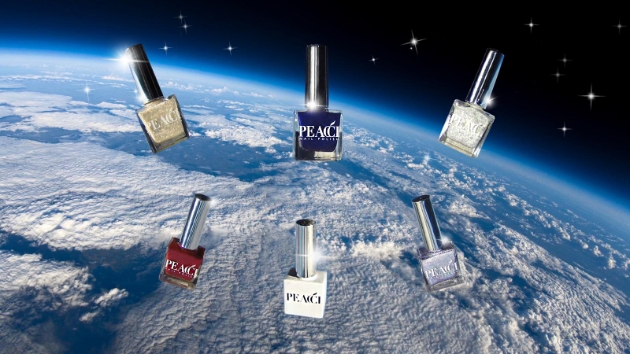 Peacci is the first ever nail polish brand into space (yep, you heard us correctly) and is donating to support nail techs with new collection.

With nail techs being affected by the second lockdown during their usually busy festive period, Peacci is donating 10 per cent of the profits made from its new collection to support them whilst they now get back to business around the UK. Combining six of the best-selling opulent shades to try this season, the brand's sell-out range is truly out of this world, so that's where they went! Peacci's sister brand, The GelBottle Inc., recently launched into space, and it felt only right to take Peacci's glamorous Christmas colours along too. An industry accolade, they've now become the first nail and gel polish brands in space.

So how do you actually get a product into space?

The brand's founder and CEO, Daisy Kalnina, explains: "There is, of course, a lot of science, mathematics and engineering work involved! We worked collaboratively with the experts to find the best layout for the photoshoot, and they then created a metal rod framework where the products could sit securely to protect the Peacci glass bottles during transit. We were then given a five-day window for the launch as the process is also weather-dependent. Once the perfect day was chosen, the products were then securely attached, along with the camera equipment and a satellite tracker, to a weather balloon which is an environmentally friendly method of transportation. The journey takes a few hours, and we have the footage of them going up and coming back down to earth too. When the products are in space with the sun shining off of the bottles, there's a sense of such calm and beauty. The bottles landed back safely and are now taking pride of place in our office."

Click the video below to see the polishes' space adventure!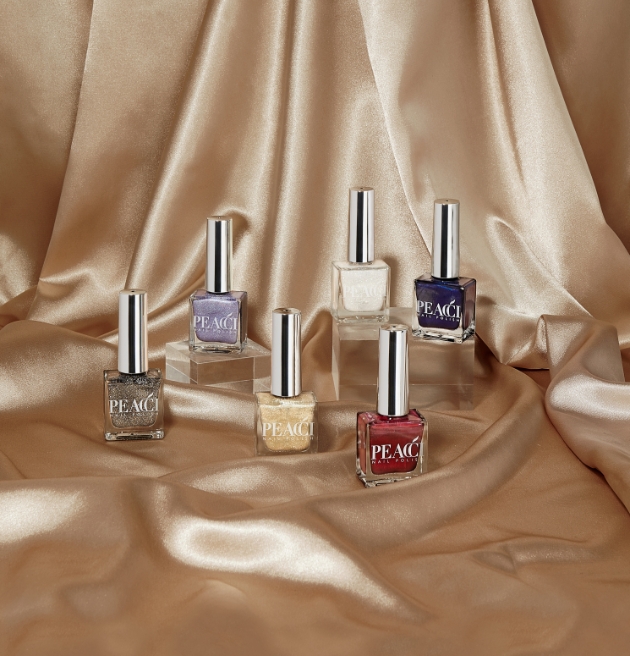 The new Peacci collection, which is donating to support nail techs as they go back to business, features six shades with their free best-selling Gel'ous Topcoat and exclusive Peacci bag.

Vogue: Strike a pose! This jaw-dropping charcoal glitter is confirmed 'en vogue' every season.
Fizz: There's always a cause for celebration with this dazzling, golden sparkle. Shimmer away and outshine everyone in the room.
Omnia: A semi-metallic purple is all the shimmering holographic vibes you need.
Ruby Port: We all like a shimmer, and this deep sparkly red is the perfect firework on your nails.
Prussian Blue: Ooze sophistication with this rich dark navy, polished off with a subtle shimmer.
Milky Way: This multipurpose glitter with golden/aqua glitter shards can be used as a topper, or alone as an iridescent beauty

Check out www.peacci.com