Top make-up artist Hannah Martin shares her top bridal beauty tips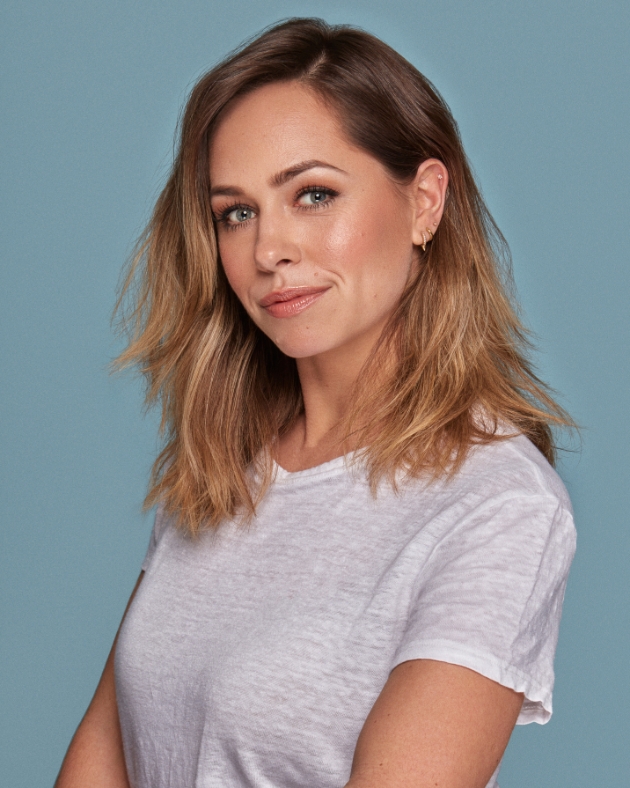 World-class make-up artist and beauty expert, Hannah Martin, is one of the most respected professionals in the industry. With 15 years' experience, Hannah works her magic on everything from catwalks and editorial shoots to make-up masterclasses. She's worked on high-profile names including Helen Mirren and Nadiya Hussain, as well creating looks for industry giants such as L'Oréal Paris and SpaceNK. Previously Pro and Artistry Manager at Bobbi Brown, she was also part of their Global Leadership Team.

However, for Hannah, there's always been something very special about creating looks for a bride's big day. Always discreet about her coterie of private clients, Hannah has brought her expertise to three royal weddings, and is the ultimate bridal make-up artist, bringing fresh, glowing and dewy looks.

So, who better to ask for their top tips on creating the ultimate big-day beauty look? Read on as Hannah gives us the benefit of her wealth of wedding make-up experience.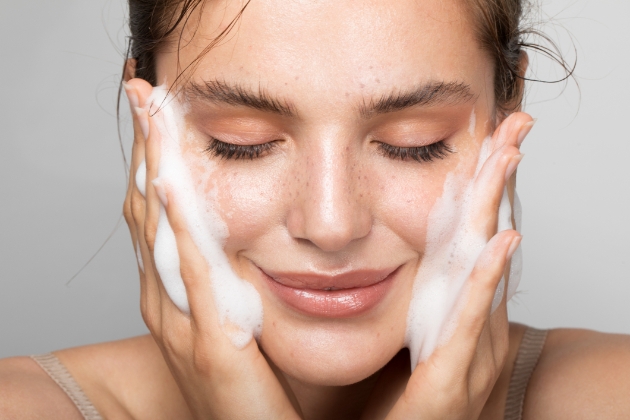 PREPPING YOUR SKIN

One of the most important steps in your bridal make-up is prepping your skin, which can start weeks ahead of your wedding:

Drink plenty of neat H20
It's best if your skin is well-hydrated and thoroughly clean. I always advise my brides to drink plenty of neat water leading up to the big day as it's a brilliant skin restorer – your skin will look bright, plump and fresh.

Use an essence to kick-start the hydrating process
Just before applying make-up, I use an essence on my clients to begin the hydrating process – Shiseido Treatment Lotion and Bio Effect EGF Essence being two of my favourites. Just a few drops in the palm of your hands and then pressed onto the face with saturate your skin with lightweight moisture and help your skin absorb any product applied next.

Focus on plumping up fine lines around your eyes
Eye creams can help to plump up any fine lines you may have around your eyes, as well as prepping this more delicate skin for concealer. My go-to is the MZ Skin DePuff and Define Contouring Eye Cream. Have bigger concerns about your under eye areas? Try using a eye mask after cleansing (but before moisturising). I personally use the Chantecaille Energising Recovery Eye masks and the Guerlain Super Aqua-Eye Patches for 10-15 minutes to help refresh and plump up my under eyes before applying make-up.

Moisturiser is essential
Using a moisturiser is essential to ensure your skin's barrier has sufficient levels of water and oil to look and feel its best. On your big day, I'd recommend a fairly basic day dream – avoiding anything too thick or with loads of active ingredients – just something simple like the Kheils Ultra Facial Cream. And don't forget lip balm! Lots of us don't think of this as skin prep, but making sure your lips have time to absorb moisture as you do your make up is important. If you apply this directly, it can cause the lipstick to slide off.

Prone to oiliness? Use an oil-controlling prime on your t-zone
I often take a tiny bit of the Bobbi Brown Primer Plus Mattifier and apply in the centre of the forehead, down the nose, across the front of the cheeks and chin. It's important to really work this into the skin. Feel free to can use a brush, but I personally prefer to blend in with my ring finger as it achieves a more natural look. You want to avoid the primer creating an unnatural looking film over the skin.

How to tell if you're all prepped
One way to tell if you're ready to move onto the make-up stage is if your if your skin feels comfortable and flexible! If any area still feels tight then don't be afraid to layer more moister if you think you need it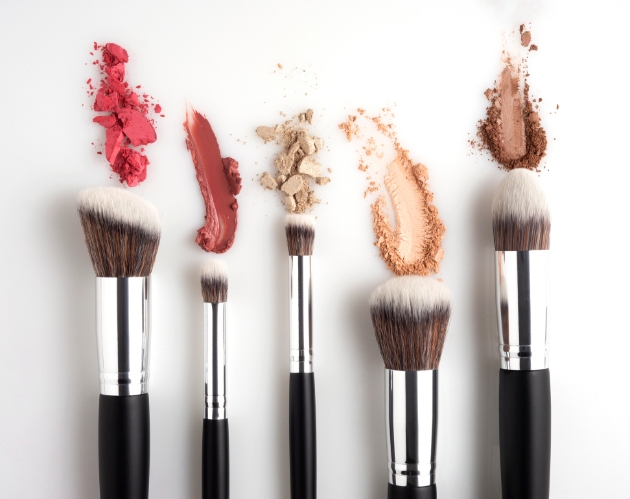 DON'T UNDERESTIMATE THE POWER OF A GOOD BRUSH

Make application easier for yourself with multiple brushes
Brushes are so important as good brushes can make-up application significantly easier and bad brushes make it much, much harder! Thankfully, there are now many brush brands available at all different price points so good tools are easy to come by. I recommend having multiple brushes on your wedding day so you have lots of options.

Use clean, unused brushes to blend and even out your make-up
Top tip: have lots of clean, unused brushes on your wedding day – these can be used to both blend and even out make-up. For example, I'll always go over my blush with a clean brush to soften any edges and make it look as natural as possible. The same can be said for almost all make-up – you can use a spare foundation brush to have so you can buff and blend your base. Try the Bare Minerals Seamless buffing brush or the Real Techniques 402 brush which is sold as a setting brush, but I love to use it as a foundation brush-sometimes a smaller head can help you be more accurate in your application.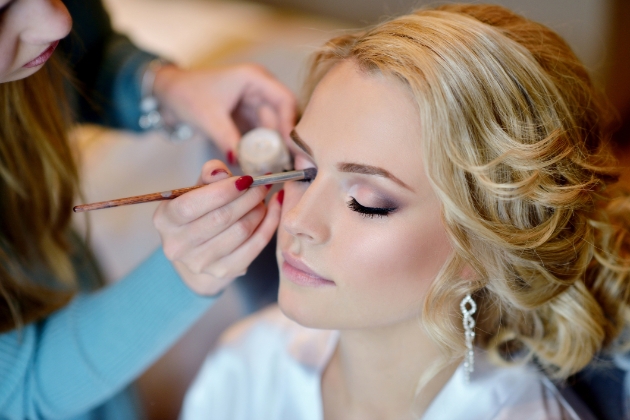 ACHIEVING THE ULTIMATE GLOWING BRIDAL LOOK

The Golden Rule: Don't use a foundation containing SPF
Choosing the right foundation for your wedding day can throw many a bride into a spin, but it needn't be complicated. The golden rule is to avoid SPF so you avoid getting an flashback in your photographs – a slightly ghostly white hue that is caused by the titanium dioxide reflecting the light in flash photography.

Get the right base with your foundation
Often the brides I work with are after a base will wear that bit better and possibly offers a bit more coverage than their day-to-day. I've used the Bobbi Brown Skin Foundation Stick in my kit for years because you can use as much or as little as you like, really customising your base look. Others that photograph amazingly are Nars Natural Radiant Long Wear Foundation and Armani Luminous Silk. Remember Just be sure to get the colour just right and if in doubt regarding shades, remember its more flattering to go for a shade a touch too warm than it is a touch too light.

Apply your concealer after foundation
You can make sure it blends well under the eye – I always suggest bringing the concealer a bit lower, just to the top of the cheek to avoid creating a tight little ring of concealer under the eye. Go for a shade that's a bit brighter than your foundation, but not too bright – you don't want reverse panda eyes! If your under eye area is really dark then try using a corrector first – Charlotte Tilbury, MAC and Bobbi Brown do excellent ones, that eliminate the darkness so your concealer looks really clean on top.

Getting your brows right
If it's possible, have your brows threaded and tinted before your wedding as it can take the pressure off the brow grooming on the day. My fail safe brow routine consists on brushing the brows first with a brush or spoolie wand, fill in with a powder shadow that is a similar shade to your hair colour, using an angled brush and following the direction of the growth of the hairs and finished with a clear gel to hold in place. I use the Anastasia Beverly Hills brow palette and clear brow gel for natural looking brows.

Eyeshadow primer is your best friend
It's so helpful, especially if you're prone to an oily lid which can cause shadow to crease. The Urban Decay Primer Potion is the one I reach to time and time again. Long Wear cream shadows can act as a great base/primer too then you can simply layer shadow on top of – brands from Trish McEvoy to By Terry, Bobbi Brown, Beauty Pie and Bare Minerals all have excellent options. Apply straight from the stick and then blend with a brush for a really soft, long wearing finish. My biggest advice around eye make up is to always use a waterproof mascara & eyeliner. Even if you don't think you'll cry on your big day, they simply wear better and will stay in place for as long as you need them to. I swear by Delilah Gel Line in Ebony and either Bobbi Brown No Smudge Mascara or Dior Show Waterproof.

Lipstick: Don't venture too far from your norm
If you don't usually wear lip colour, I love to use a little lip liner, for example Charlotte Tilbury Pillow Talk or Super Size me Lip Cheat with one of my all-time favourite Clarins Natural Lip Perfectors on top, shades 6 and 7, Rosewood Shimmer and Toffee Pink Shimmer as they're soft and subtle nude pinks. If you are a lipstick wearer than simply wear your favourite – if you're not sure what shade to go for then a trick that always works is to find a shade that's just a little deeper than your natural lip colour.

Bronzer and highlighter
Bronzer and highlighter is gorgeous on brides but often less is more, especially when it comes to highlighter. Bronzer can add that much needed warmth to the skin when a bride is wearing all white, which can be a very draining colour – add it to the higher points of your face-top of the forehead, top of the cheekbones, nose and neck. I use the Tom Ford Bronzing Gel. It's created for men, but gives the most natural of warmth to the skin applied on top of foundation with a synthetic base brush. Highlighter then serves to create that radiant skin finish. Add just a touch at the top of the cheek bones and maybe a little under the brow bone. Don't use too much as you could just look shiny and metallic. Go for something soft – my favourite being Hourglass Ambient Lighting Powder in Luminous Light.

Look healthy and bright with blusher
On my brides I usually suggest going for pink – you might worry a strong pink is too much but a blue based pink is truly flattering on every skin tone and helps with that blushing bride glow. My go-to is Pale Pink by Bobbi Brown but I also use Ciate Baby Doll and Hourglass Ambient lighting blush in Diffused heat. If you really don't like pink then coral pink or plum is fine too-just be careful of anything too nude because it can look a bit flat or too coral can actually translate a bit brown in photographs.

Setting your make-up is essential
To keep make-up in place, I like to use very light dusting of translucent powder. The Laura Mercier one is amazing as is the Hourglass Veil, Shiseido Synchro Skin and By Terry Hyaluronic Hydra Powder. The main areas you don't want shine, as it can look like perspiration if you're not careful, is just above the brows, the bridge of the nose, the front of your cheeks, your top lip and chin. Once you've set with powder, a make-up setting spray is the final touch. I always carry Urban Decay All Nighter setting spray which is especially good if you're getting married on hot day. The new Hourglass Soft Focus setting spray is beautiful too. Looking for a more dewy finish? The Ciate Dewey Spritz or Iconic Prep Set Glow are beautiful.

Follow Hannah Martin on Instagram, www.instagram.com/hannahmartinmakeup