Turn up your radiance and boost skin confidence
Industry innovator Ameliorate is expanding its award winning, comprehensive collection of confidence-boosting solutions for body, scalp and hair with a pioneering new facial skincare range.
Ameliorate knows that facial skin is typically more prone to sensitivity than the skin on the rest of the body, and this is why its expert scientists have channelled their scientific expertise into a collection of facial solutions that reveal the skin's natural radiance and liberate self confidence.

The supremely moisturising formulations are charged by Ameliorate's unique LaH6 complex, a powerhouse that combines six active moisturising ingredients that stimulate surface cell renewal through exceptional exfoliation and intense hydration. Other hero ingredients include Bio Honey Acids, Ceramides, Omega Therapies and Probiotic Technologies which together work to help enhance the skin's protective barrier and defend from environmental factors such as seasonal changes, central heating or air conditioning.

The high performing regime includes a Replenishing Facial Cream, Transforming Facial Serum, Restorative Facial Mask and Resurfacing Facial Cleanser – all of which enhance the skin's natural glow through the transformative power of hydration.

Moisture deficient skin may enhance the appearance of premature ageing and deeper wrinkles. Ameliorate's new range contains Ceramides to help replenish the lipids which contribute to the maintenance of the skin's moisture barrier function to reveal a softer, smoother more illuminated complexion.

The new range helps to improve the appearance of facial Keratosis Pilaris or very dry and bumpy skin which may be more prone to sensitivity and redness.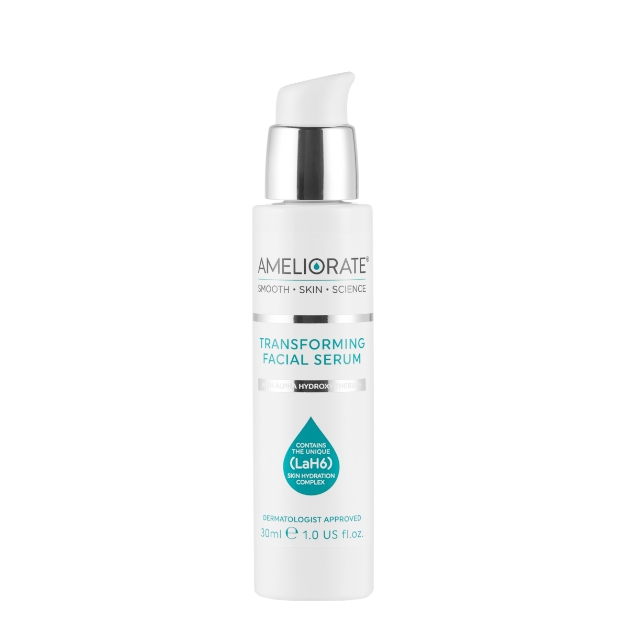 TRANSFORMATIVE FACIAL SERUM RRP £33 – 30ML

A hard-grafting serum that works overnight to efficiently reveal soft, smooth, and resurfaced skin. This moisturising powerhouse is packed with a hyperactive duo of exfoliating heroes – Poly Hydroxy Acid and Alpha Hydroxy Therapy, along with Hylauronic Acid which together provide instant hydration and smoothing micro relief to keep skin bright and radiant. The TransformativeFacial Serum improves the appearance of facial Keratosis Pilaris, leaving taught, dry skin comforted and hydrated for up to 12 hours.

HOW TO...
In the evening, apply one pump daily on to a cleansed face - you might experience a mild tingling sensation. Cleanse thoroughly in the morning. For best results, layer with Replenishing Facial Cream or Restorative Facial Mask.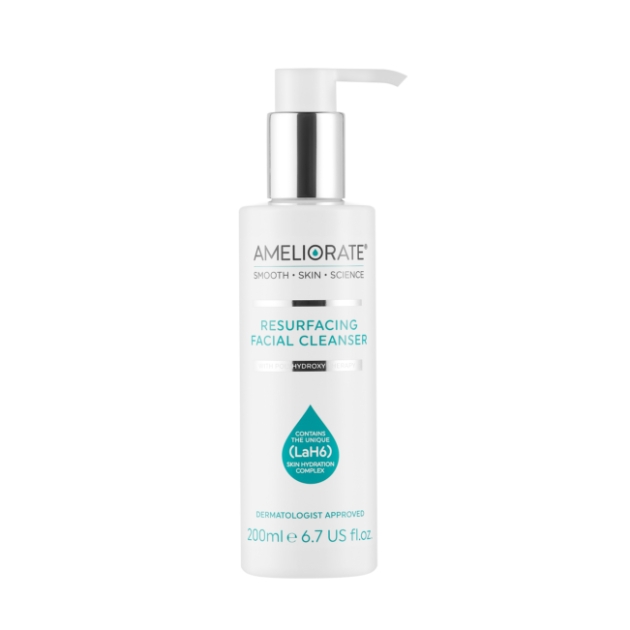 RESURFACING FACIAL CLEANSER RRP £20 – 200ML

An ultra mild, pH-balanced formula for incredibly gentle cleansing and resurfacing. Using Shea Butter and Cottonseed oil, this nurturing non-foamingformula melts away impurities and makeup while increasing moisture levels, leaving skin feeling hydrated and replenished and looking fresher and brighter. Bio Honey Acids rich in Poly Hydroxy Acids give a gentle but effective exfoliation, and Prickly Pear extract to further enhance moisturisation. The unique Ceramide Therapy works as an intracellular lipid booster that helps replenish the skin's barrier and retain moisture, leaving skin feeling smoother and soft.

HOW TO...
Use twice daily, morning and evening. Massage 2-3 pumps into damp skinand leave for a few minutes before rinsing thoroughly.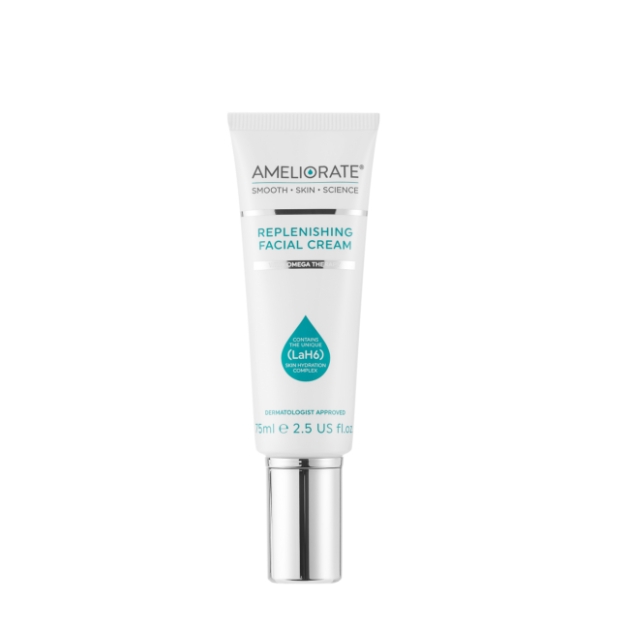 REPLENISHING FACIAL CREAM RRP £22 – 75ML

A multitasking moisturiser that arms skin with the daily protection it needs to help combat environmental aggressors or insufficient natural moisture levels, which can lead to skin dryness and roughness. The LaH6 hydration complexdrenches skin so it feels nourished with instant and long-lasting moisture, and a cocktail of active ingredients such as Ceramides and hydrating Milkprotein and Oat oil help the face feel calmer. Fine lines and roughness look smoothed and tone appears more even, helping to reveal a brighter more vibrant complexion.

HOW TO...
Apply to face and neck every morning and evening after cleansing.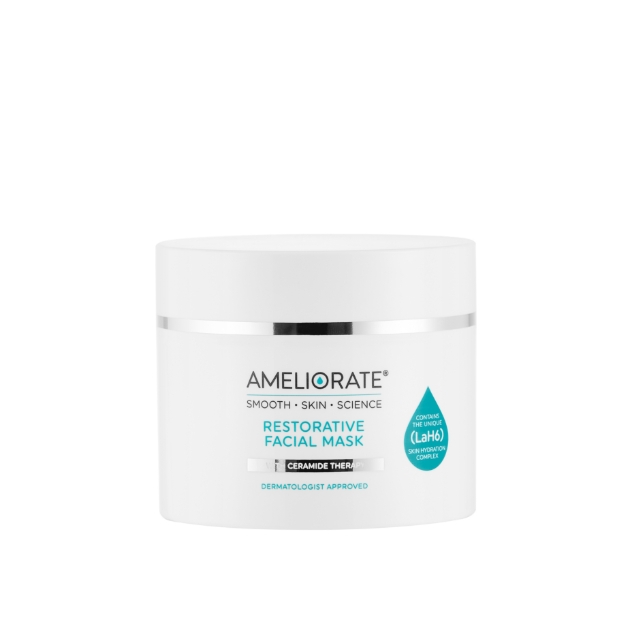 RESTORATIVE FACIAL MASK RRP £30 – 75ML

A moisturising mask that works to help enhance and protect the skin's barrier by replenishing skin with intense hydration and helping to reduce overnight moisture loss. The formulation combines Squalane and Probiotic Technologies which work together to cocoon the face throughout the night, revealing an illuminating complexion come morning.

HOW TO...
In the evening, apply once or twice a week on to a cleansed face and rinse well in the morning. For an instant boost of moisturisation apply for 10 minutes then rinse thoroughly.