Hair plopping: The hottest hair trend decoded
It's the hottest hair technique on everybody's lips, but do you really know much about hair plopping? We decode the newest trend with Stefan Bertin, in-demand hair stylist and SheaMoisture UK ambassador. With clients including Letitia Wright, Hannah John Kamen, Vick Hope, Christine and The Queens, Maya Henry, Katy Perry and Trish Allison, your hair couldn't be in better hands.
So, what exactly is hair plopping and is it good for your hair?

Stefan says, "Hair plopping is a new term for a styling technique that uses no heat when drying your hair, and has been around for a while. It helps to dry your hair more efficiently with less frizz. It also creates more defined, voluminous, and longer lasting curls."

What hair types can benefit from it?

While it's primarily a technique for looser curly and afro-textured hair, all hair types can benefit from using a T-shirt or microfibre towel to absorb water from hair straight after washing. Cutting down drying time and reducing frizz is something a lot of people would love! But for curl definition, this technique is best for 3C curls and looser. This technique does not work for everybody, usually those with low porosity hair. Everybody's hair is different, so trial and error as well as experimentation is always key - especially when it comes to curls.

Are there any downsides?

Some will try this technique out for too long, with their hair drying really awkwardly. Many people over the internet suggest to do this for 2 minutes and some even say overnight, however I think the perfect amount of time is 10-15 minutes.

How do you do hair plopping?

Straight after finishing your cleansing routine, apply your chosen products to damp hair, detangle and then lightly scrunch to encourage your curls to clump together. Lay a cotton t-shirt (long sleeved is easier) out on a flat surface - the bottom of the t-shirt should be closest to you. Then, flip your head over and slowly lower your hair into the centre of the T-shirt.

Take the two bottom corners and wrap them around the nape of your neck. Take the neckline and pull it over your hair and also into the nape of your neck with the two bottom corners. Your hair should now be cupped inside and the arms should be free. Now, grab one arm with each hand, stand up straight, bring both arms up and tie them together in a knot. You can then tuck and loose bit in to what should now be a tight-ish bonnet.

Again, I would say don't wait until your hair is completely dry as you'll end up having to do more to it to make it look right. Wait 10-15 minutes, leave to air dry or diffuse and then dress out by scrunching, shaking your hair or whatever you choose to do.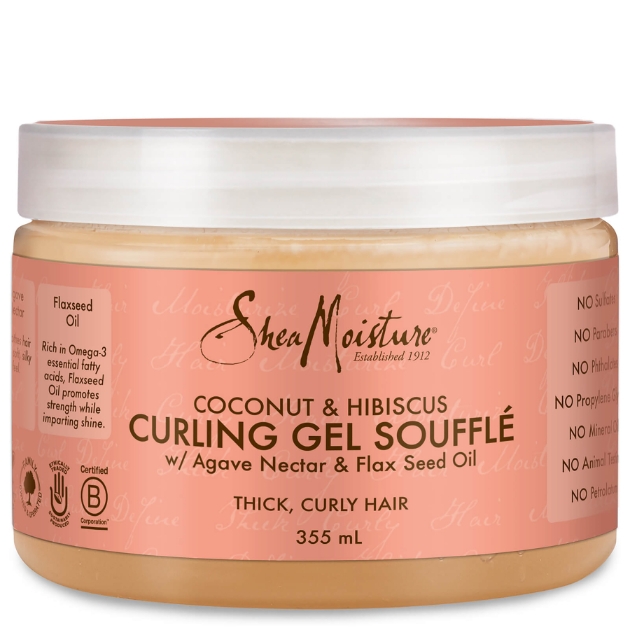 What products should you use for this technique?

I'd suggest in using curling smoothies and gel souffles, such as Shea Moisture's Coconut & Hibiscus Curling Gel Souffle, £12.99, www.boots.com, which defines and promotes curls with a soft, shiny and frizz free finish.
Also, Shea Moisture's Coconut & Hibiscus Curl Enhancing Smoothie, £10.99 www.superdrug.com, which smoothes and nourishes your locks without weighing it them, giving you bouncy and healthy curls - plus it smells amazing!