Bridal beauty trends with Janet White-Ashby
With the wedding industry getting back on its feet again after months of uncertainty, bridal stylists can't wait to get to work. Janet White-Ashby, founder of Welsh bridal hair and make-up team Janet White-Ashby and Co, shares her take on this autumn's bridal styles, and the future of the modern bride.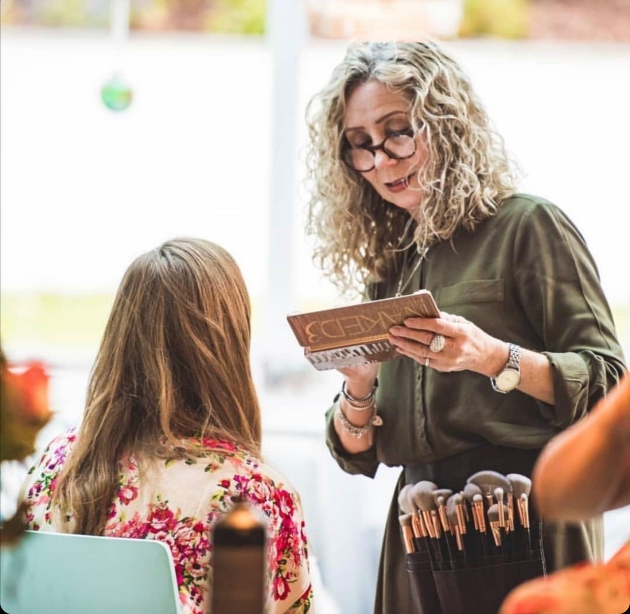 Having started her business nearly 22 years ago, Janet has seen the rise and fall of many fashions. Through all of this, she's worked to create a timeless look for her brides. Janet says,"I believe in creating natural bridal make-up to enhance the bride's own beauty. It's encouraging to see today's brides embracing their individuality and celebrating who they are." This is a key theme throughout Janet's work, and she incorporates this ethos into every style she creates.

Janet, tell us a little about you and your business

"On returning from Canada where I taught beauty and make-up for five years in a large salon in Calgary, Alberta, I discovered my qualifications weren't recognised in the UK. After several years spent on cosmetic counters, I felt my talents weren't being used, and feeling a little dismayed at my circumstances, I left and went back to college taking a course in TV and film special effects make-up. This introduced me to hair, and I loved styling and being creative. Once my course was finished, I made the step into having my own business, doing mobile hair and make-up for weddings, at that time being one of the first in Wales to do so. Over the years, I've built a team of six talented, qualified stylists and make-up artists, who've taken on my ethos of a natural bridal make-up, enhancing the bride's own beauty."
What's a wedding morning like for you?

"As we often travel up to two hours to wedding venues, my team and I are up very early, so that we're ready to work with our bride and her wedding party. More often than not, there are two or three team members working in conjunction with one another, where they've been allocated to do either hair or make-up, sometimes both. One member concentrates on the bride doing both her hair and make-up, as they've already done the trial together, taken photos and made notes for the day. This helps to keep the bride calm, while the rest of the team work on the bridal party. Timing is of utmost importance and this has been worked out ahead of the day so the morning is relaxed and stress free."

What challenges have you faced with Covid-19?

"All of our brides have postponed their weddings, rather than cancelled. Some even had to postpone several times, which has been difficult to keep up with, but as a team we've been able to cover all of these dates, as well as newly booked weddings for 2021/22."

"Following government guidelines has changed our routines slightly - wearing PPE, taking temperatures, and sanitising the hands of both team members and the bridal party are all steps that must be adhered to, to keep everyone safe. Social distance is important, of course, so we ask everyone to wear masks where this isn't possible and in some cases we've implemented the use of two rooms to carry out our services safely. But, what we do hasn't changed other than following the guidelines, and building in a little more time for prep."

What advice would you give couples as we move forward?

"All wedding vendors are going to extremes to make their couples' wedding days extra special and memorable. Couples will be happy to eventually experience their big day, and should make the best of the situation. Relax and enjoy, as love always prevails, and no matter where, when or the circumstances this day will always be one to treasure."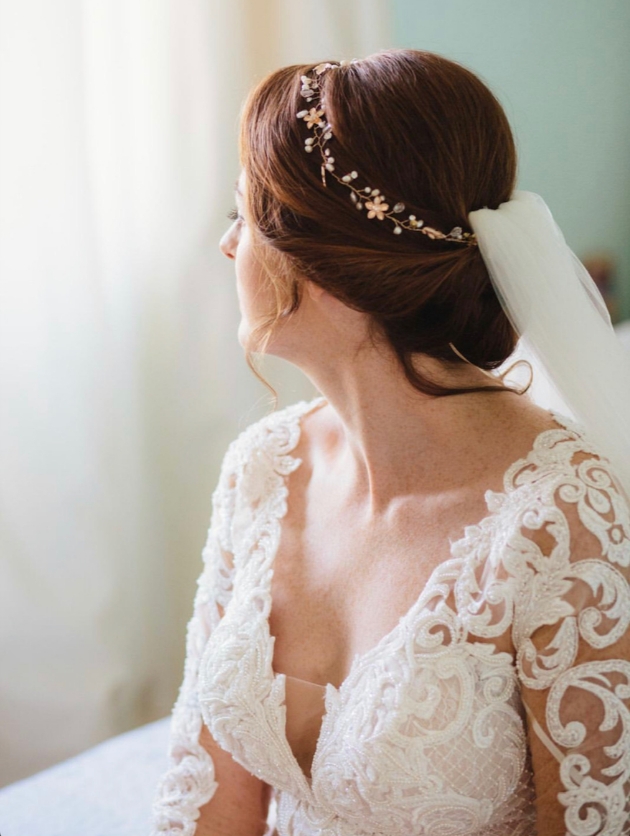 What are the current bridal trends in your area?

"Some are going for the classic bride hair-up style, with a traditional wedding gown, veil and beautiful hair accessory. But, very popular now is the boho chic look, with hair down, or half up/down, curled or waved with a braid or twists, and paired with a floral crown or gilt vine. Make-up is kept natural, and think flowing dresses or two pieces. Some bohemian-style dresses have some colour to them, and veils have delicate flower or bee embroidery."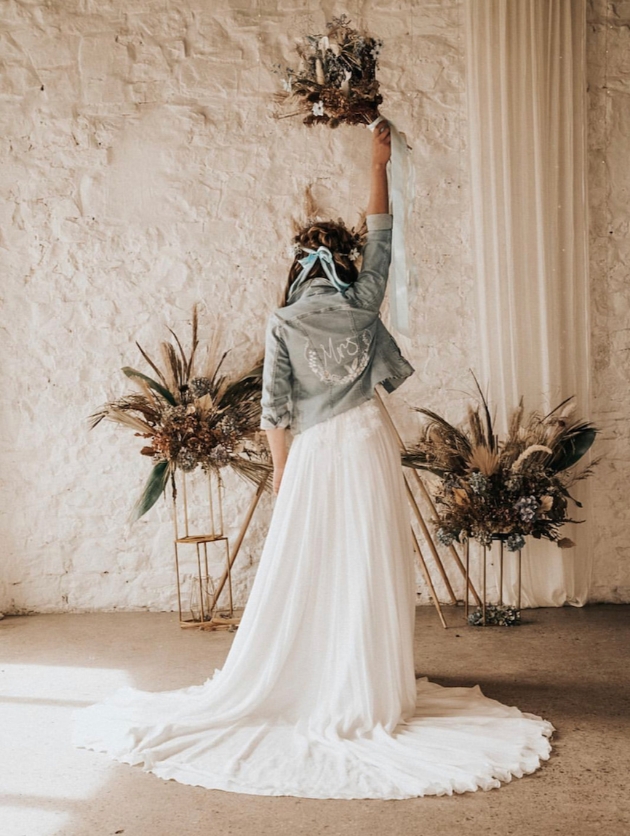 "Another popular look is the rock chick, with hair up or down, and braided fishtails incorporated. A suitable wedding dress is topped off with a leather or denim jacket and footwear being boots, such as Dr Martens or cowboy."
Credit: www.instagram.com/oac_photographyWhat do you predict for future bridal trends?

"As brides continue to embrace who they are, weddings are becoming more relaxed, and many trends will be appearing to represent their personality. I feel the boho chic vibe will continue as many are concerned for the environment, and this look represents this."