Lush launch IRL bath bomb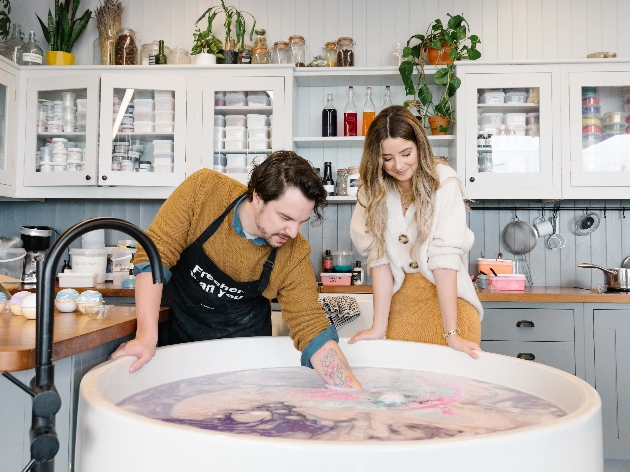 Lush has launched the IRL bath bomb (£5.95) in honour of #DIGITALDETOXDAY. IRL is a social media term meaning "in real life", indicating enjoying something in our real lives as opposed to our digital ones. A collaboration between Zoe Sugg, founder of Zoella, and Lush product inventor Jack Constantine, money raised from the sales of this new bath bomb will go into a special fund aiming to make grants available to grassroots groups focusing on mental health and wellbeing across the world.

Zoe Sugg says, "If escapism had a smell, this would be it. The scent fills the room, quieting your mind long before you've even dipped your toes in the tub. As IRL dissolves, the colours change from magenta pink to optimistic sky blue and violet, turning the bath water into a swirl of dreamy sunset hues. The perfect concoction of Orange Flower, Neroli, Mimosa, Gardenia & Lavender bring together a floral yet fresh fragrance. For all the times I want to enjoy a beautiful sunset from the comfort of my own bathroom, I'll be reaching for IRL"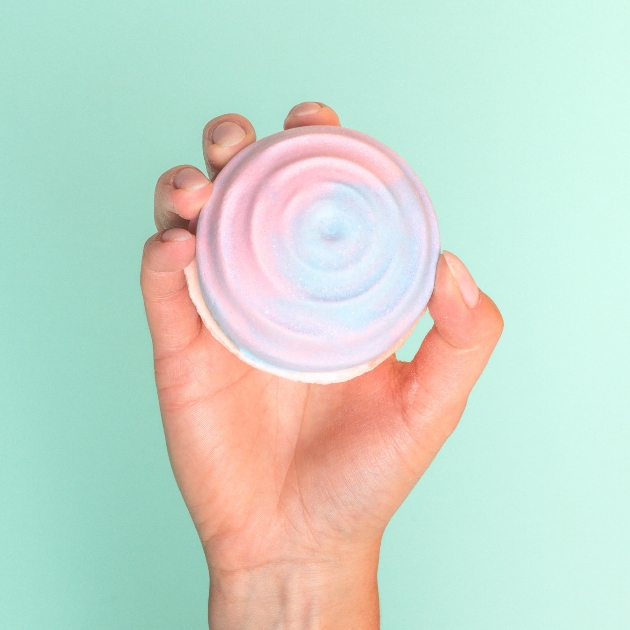 Zoe came to Jack with the idea for a bath bomb that would contain soothing scents and relaxing qualities intended to assist with the symptoms of anxiety. The bath bomb's colourway is representative of a sunset over the water, as Zoe often finds comfort in heading down to the beach in Brighton to seek escapism and serenity. Luckily, Jack also lives near the sea in Poole, Dorset so knew exactly how to bring Zoe's vision to life.

Zoe continues, "In terms of the scents, we wanted to make sure neroli was in there as it's a fragrance that is known to be very beneficial for anxiety and sleeplessness and we wanted all the fragrances in the bath bomb to come together for a lovely night time, relaxing scent."

On Friday 11th September, Jack Constantine will be hosting an Instagram Live over on @IAmWholeUK where he will be talking through the creation process and benefits of the IRL bath bomb in more detail. Please refer to I Am Whole's Instagram for further details.

IRL bath bomb (£5.95) is available to purchase online at uk.lush.com and in Lush shops in the UK&I now, while stock lasts.