Bohemian renaissance - Stila UK's new fall 2020 collection
When we heard about the launch of Stila's new fall 2020 collection, we were staight on to Instagram to see lead artist Sascha Jackson take us through the products. We're excited to show you everything that's new. The campaign, entitled "Bohemian Renaissance," is a reimagination of Stila's heritage and a reintroduction of the iconic "Stila Girl" illustrations in modern, fashion-forward way.

So, without any further ado...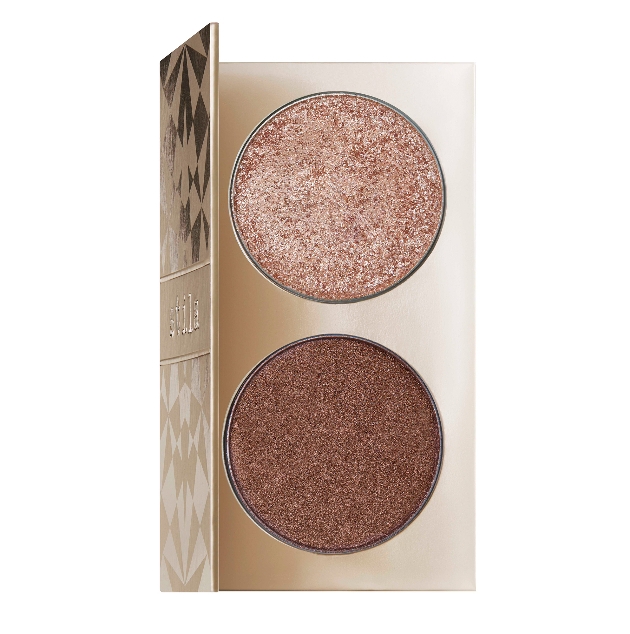 Kaleidoscope EYE SHADOW

Create ethereal looks with Stila's new Kaleidoscope Eye Shadows, finely-milled blends of multichromatic, iridescent jewel tones. Specially curated in twoprismatic duos. Unique 'kaleidoscope' micas reflect a multi-dimensionalspectrum of light to give off a magical beam of colour. These ultra-soft, creamy shadows are formulated to apply, blend and sparkle without the grittiness andglitter-fall out of traditional sparkle shadows.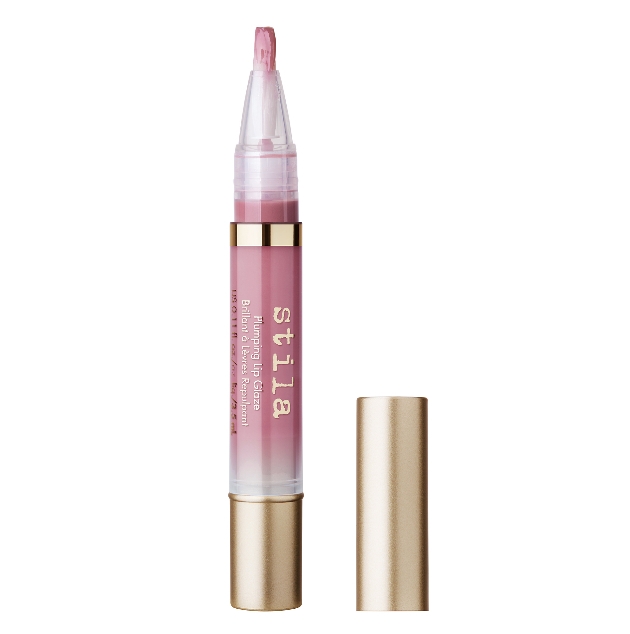 Plumping Lip Glaze

Stila's cult classic Lip Glaze is back with a bigger bang! Pops of glaze add the perfect splash of colour andshine, now with 1.0% MAXI-LIP to plump and hydrate for a smooth, voluptuous pout.

MAXI-LIP Plumping Complex is clinically proven to enhance circulation, gently plumping lips from theinside out. With continued use, lips become better hydrated, more defined, firmer and smoother.

This new formula is further enhanced with vitamin E and other antioxidants to keep lips nourished, supple and soft. Every application keeps it fresh, with a minty flavour and no stickiness or tackiness.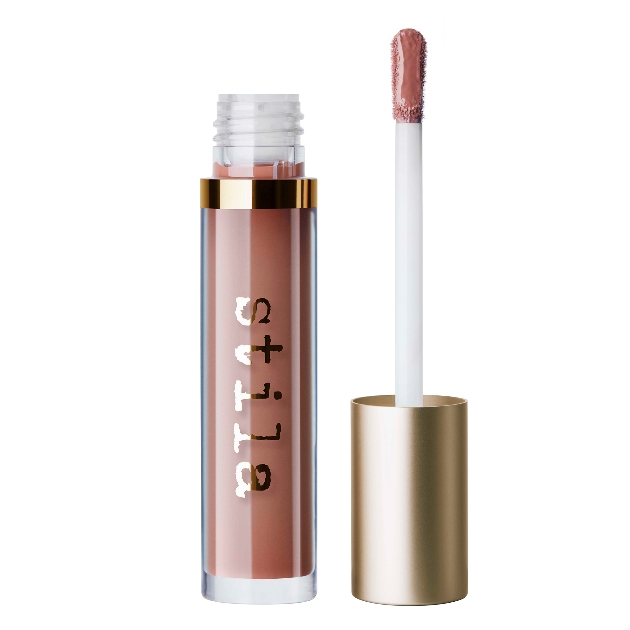 Semi-Gloss LIP & EYE PAINT

A multitasking artist must-have. A versatile, cream colour, designed for use on the eyes and the lips, Semi-Gloss Lip & Eye Paint provides vivid opaque hues with just the right hint of shine. A specially-designed doe-foot applicator swipes on for the exact amount of product for the perfect all-day, go anywhere gloss.

As versatile as it is glam, Semi-Gloss Lip & Eye Paint makes the glossy eye trend an all-in-one breeze. The shades are blendable and buildable and fully customisable to the exact shade and gloss level you desire. Skin-nourishing ingredients keep your eyes and lips moisturised and healthy as you gleam.·
Moringa oil

helps hydrate and protect from free radicals·

Cupuacu butter

conditions and hydrates skin even afteryou take off the gloss.

Emollient esters

provide smooth and even application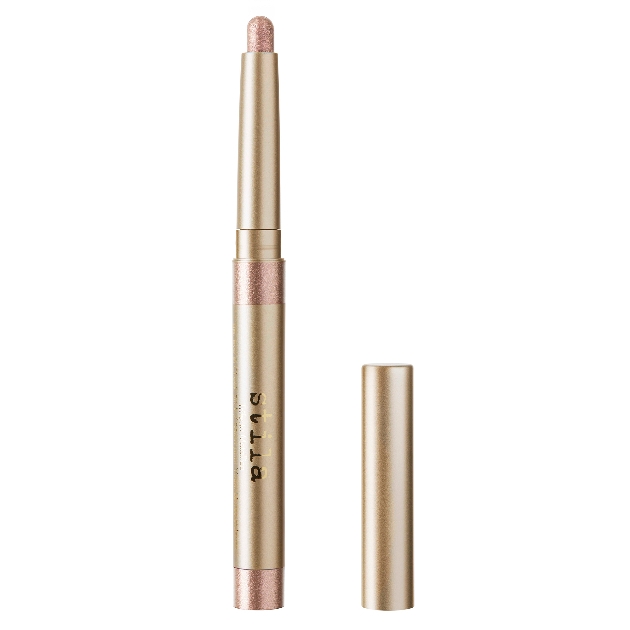 Trifecta Metallica LIP, EYE & CHEEK STICK

We have hit the trifecta with our new all-over shimmer stick for lips, eyes and cheeks. It's a one-stop,one-swipe multi-tasking powerhouse, packed with metallic pigments that deliver a prismatic shine, just where you want it.This vegan, silky, lightweight formula glides on for a full impact of intense colour and easily blends out for a soft subtle shimmer.

Formulated with 100 per cent natural and sustainable emollients that have benefits of D5 to protect and rejuvenate the look of skin. Create infinite looks, from monochromatic showstoppers to a subtle glimmer and shine on the eyes.This easy-to-use propel-repel pencil is even designed with a built-in sharpener so the applicator tip stays fresh and sharp.

PEG-Free, Silicone-Free, Vegan formula.

Psst... we love the shade Kitten for some stunning big day highlighitng.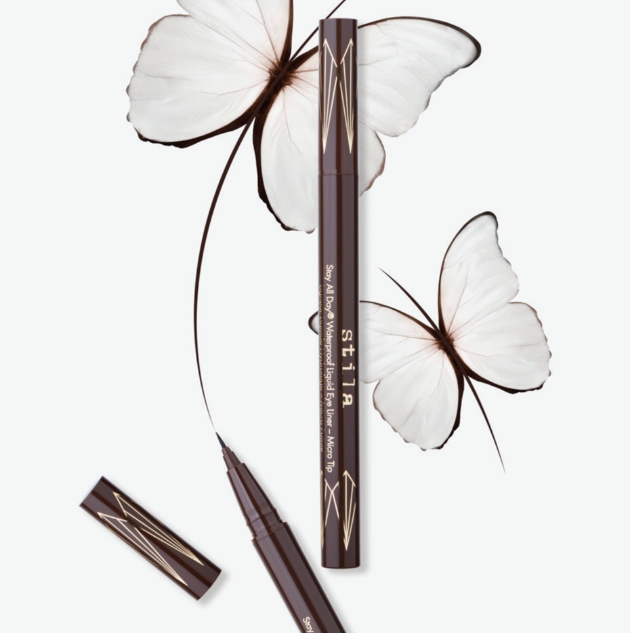 Stay All Day®
WATERPROOF LIQUID EYE LINER MICRO TIP IN DARK BROWN

Stay All Day® Waterproof Liquid Eye Liner – MicroTip is the no-smudge, no-mess, no-fuss answer to tightlining and defining. Now available in 'dark brown,' perfect for those super natural, every day, no make-up make-up days.

The ultra fine tip is perfect for beginners or pro-artists alike, simply dot and dash and create precise strokes,ideal to help make lashes appear fuller. The waterproof liquid liner formula guarantees your look stays all day, no skipping, smudging, or pulling.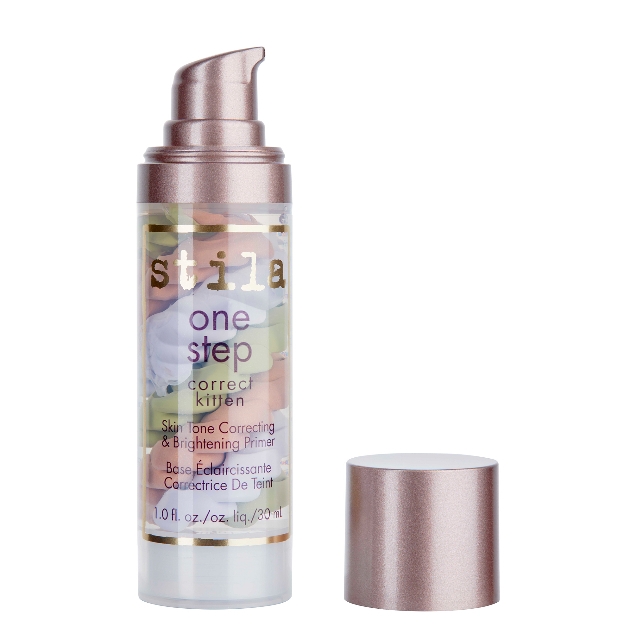 One Step Correct
KITTEN SKIN TONE CORRECTING & BRIGHTENING PRIMER

A rosy take on Stila's triple-swirled helix serum primer, now featuring a 'Kitten' champagne swirl to correct, brighten and highlight in just one step. Three colour-correcting and brightening swirls combine to create a flawless, radiant canvas with or without make-up:
Mint

to counteract redness

Lavender

to brighten and neutralise sallowness
"

Kitten

" to add luminosity and a subtle highlight
This iconic formula features Youth Revival Bio-Mineral Complex, a blend of 15 nourishing vitamins, mineralsand antioxidants, and 50 per cent mineral water so skin feels refreshed, nourished and smooth with every pump.
Oil-free, fragrance-free, paraben-free and workswell with all skin types and all skin tones. Your skin,but brighter.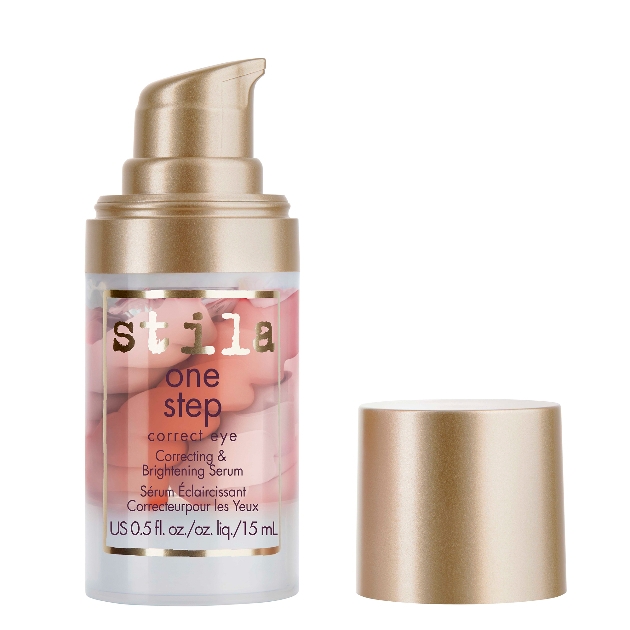 One Step Correct
EYE CORRECTING & BRIGHTENING SERUM

Our iconic triple-swirl technology now in a nourishing, brightening eye serum. One Step Correct Eye Correcting & Brightening Serum features a peachy toned cocktail of skin-loving ingredients to depuff, prime, smooth and brighten in just one step.

Formulated specially for the delicate eye area, prone to dark circles and puffiness, the three tones of peach help to counteract the blues and darkness to lift and brighten. Features Stila's Youth Revival Bio-Mineral Complex, combined with its exclusive flower blend to help increase skin's micro circulation, for youthful-looking eyes. Plus, One Step Correct Eye has a crystal-clearbase, made up of 50 per cent water, giving eyes a feeling of hydration and radiance. Like 8 hours of sleep ina bottle!

Oil-free & fragrance-free.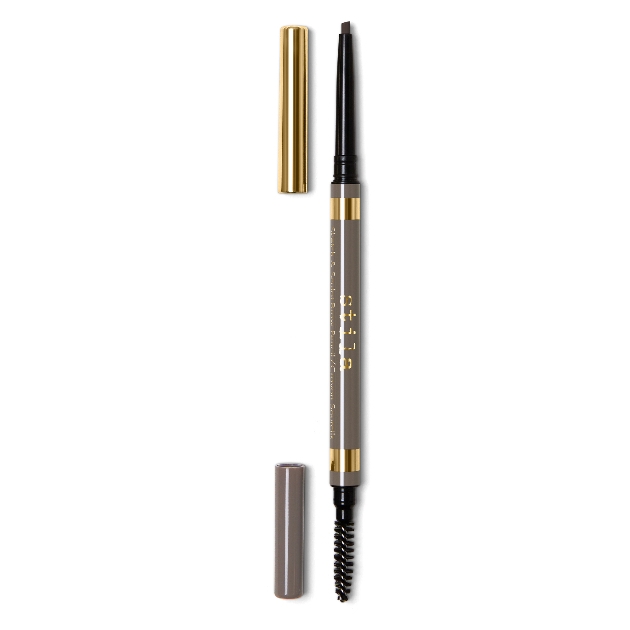 Sketch & Sculpt
BROW PENCIL

Sculpt, shade and define your brows. With this microtip brow pencil, you can mimic real brow hairs for a natural-looking, full flawless brow. It's ideal for filling in sparse areas of the brow and for creating the perfect arch.

This dual-ended pencil also features a precision brush to help groom and set hairs into place. Just comb through, fill and define, then comb through again toblend and shape. With our smudge-proof formula,you're now set to go for the day!