The new and improved mio has arrived!
Mio Skincare has been working on the next stage of its product development for almost two years, and we're excited to say that it's now ready for its glow up! We've been finding out about the improvements made to its much-loved products as well as the new launches.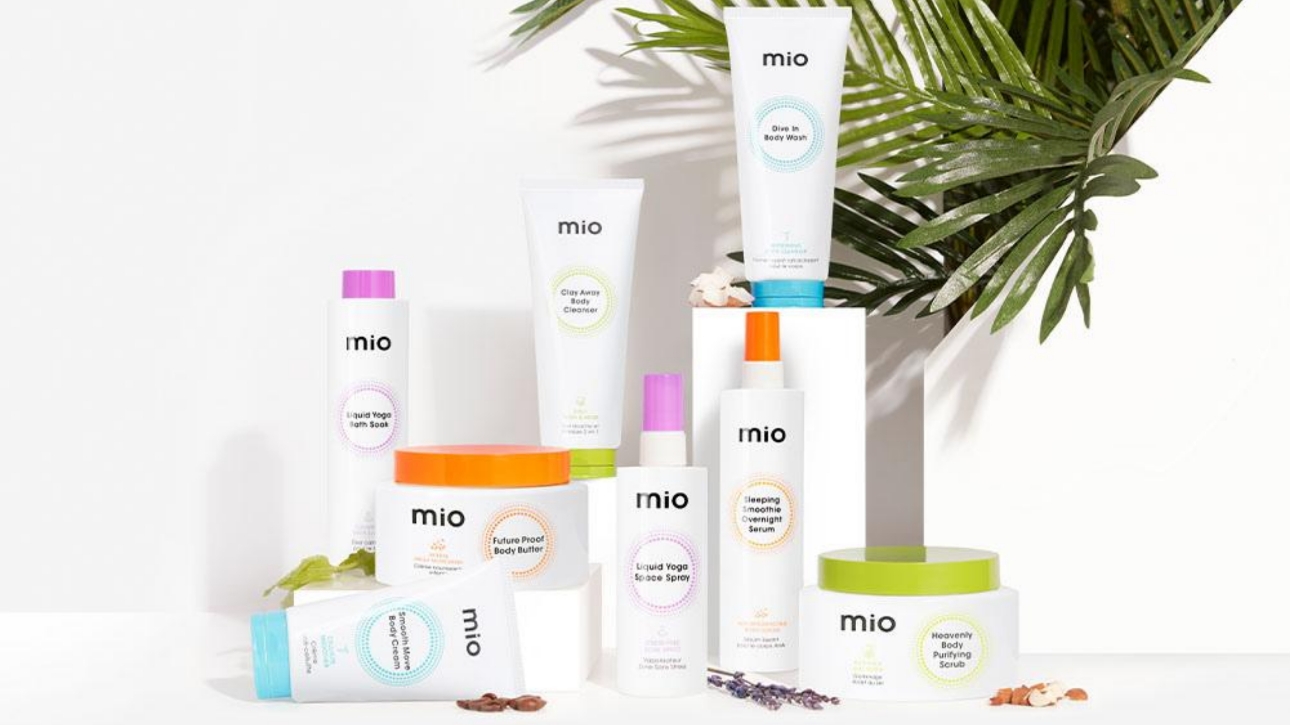 Mio has been selling fantastic quality bodycare products for six years and is a much-loved brand in 65 countries across the world. Now, it's re-entering the market as an elevated brand, launching 17 new products. Ten of these products are reformulated versions of some of their most popular offerings and seven are completely new. The team has worked hard on the products' cutting edge formulations and we're here to tell you more.

With its new signature Feel-good Complex containing new signature ingredients that are actively mood-uplifting; new responsibly sourced and sustainable packaging; plus 100% vegan, cruelty-free and plant-based formulations, mio's 2020 rebrand is the ultimate beauty brand glow-up for 2020.

Promoting healthy skin and healthy attitudes with four new ranges: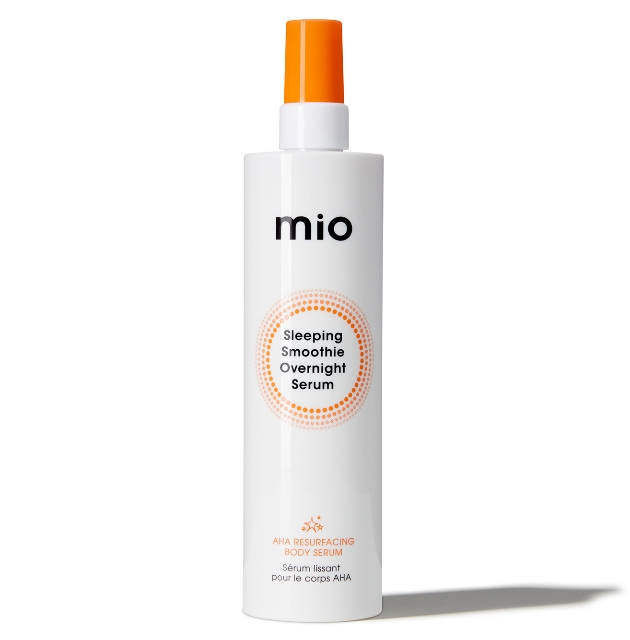 GLOW GETTERS

Get ready to wake up to brighter days with mio's all new range for 2020. Naturally radiate with a unique antioxidant complex and illuminating minerals for a soft shimmer and subtle glow, plus leave skin smelling like summer thanks to a fresh citrus and orange blossom fragrance.

With new Sun-drenched Body Wash, Golden Hour Body Moisturiser and AHA-resurfacing Sleeping Smoothie Overnight Serum, your skincare forecast looks bright and radiant.

Our beauty editor, Kelly Andrews, put the Sleeping Smoothie Overnight Serum to the test. She says, "I'd never considered or even been aware of an overnight serum for the body. Face, yes, body, first I'm hearing of it! I tend to avoid putting yet more products on my skin when I go to bed, but the skin on my body does tend to be dry so I thought I'd give it a go.

"It really didn't take long for me to be converted! As soon as I'd pumped the product out I was swept away by the beautiful scent of orange blossom. It disappeared into my skin instantly and left it feeling touchably soft and smooth. And that's even before I'd left it overnight. I'll definitely continue to use this product."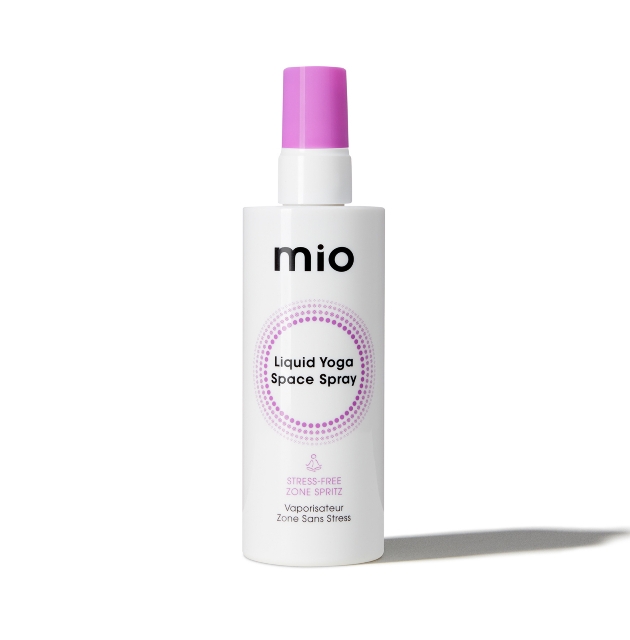 LIQUID YOGA

Cultivate a stress-free zen-zone with updated versions of cult favourite Liquid Yoga Space Spray and Liquid Yoga Bath Soak - plus all new Cannabis Seed Oil infused Go with the Flow Body Oil. Promoting healthy-skin and a healthy-mind across this calming range is an essential oil blend of lavender, peppermint, lemon, mandarin and eucalyptus, leaving a sense of peace and tranquility.

Kelly says, "To be fair, I take no convincing whatsoever when it comes to anything containing lavendar. It's my abolute favourite fragance. I've become obsessed with spritzing the gorgeous Space Spray around me throughout the day as I work, as well as on my pulse points before I go to bed at night. It's instantly, calming, refreshing and soothing."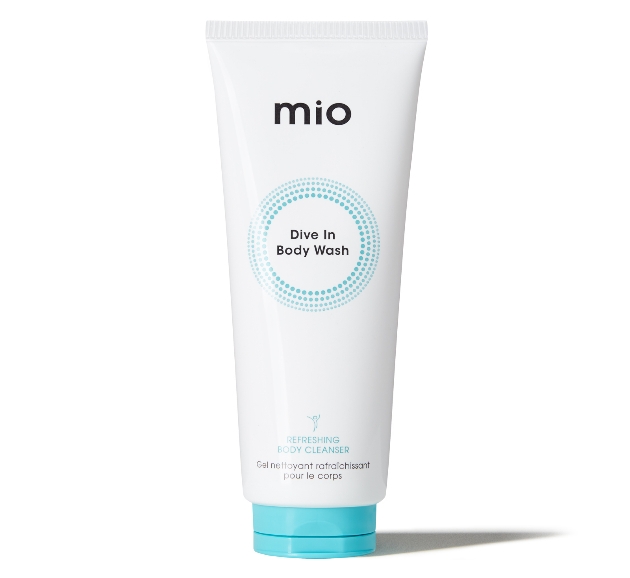 WORKOUT WONDERS

A body-positive, hard-working range for those who want supportive skincare that helps to firm, smooth, and strengthen skin. Includes an updated, more powerful version of many mio best-sellers - including the Get Waisted Sculpting Serum and Boob Tube Bust Firmer - thanks to a Smooth Booster Complex which contains Prolevis and Niacinamide. Plus, new addition Dive In Body Wash - a gentle pH-balancing hair and body cleanser which removes all sweat and impurities, including chlorine, odour and salt water - helping you feel and smell great after every workout.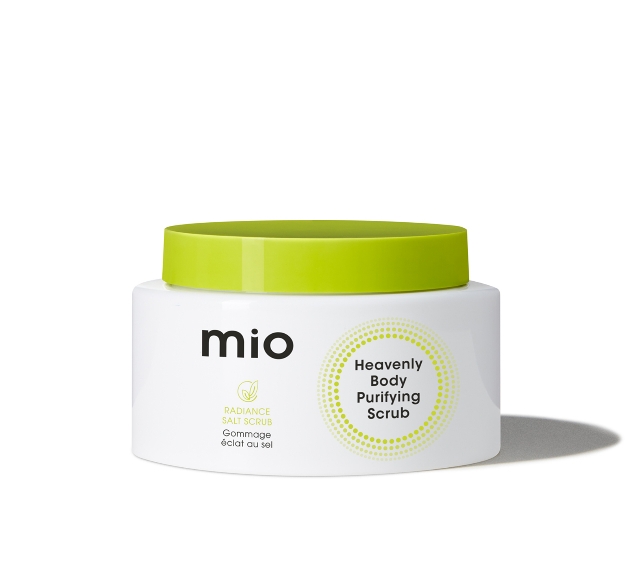 DETOX SQUAD

mio's detoxifying duo consists of the gentle 2-in-1 Clay Away Body Cleanser - a refreshing daily wash or clay body mask which removes impurities and deeply cleanses the body - plus moisture-rich and ultra-smoothing Heavenly Body Purifying Scrub which leaves skin feeling super-soft and healthy-looking.
A new and innovative Feel-Good Complex is packed into every mio product to help uplift your mood and make you glow from the inside out. The secret ingredient is Indian fig; a natural antioxidant that induces a sense of calm and soothes the mind. Plus, monk's pepper berry is charged with phyto-endorphins to give you an energising does of feel-good vibes.

mio uses the best quality ingredients, and sources packaging and materials sustainably and responsibly, treading lightly on our planet...
The entire mio range now features new sustainable packaging
Up to 28% less plastic is used in the new easily recyclable biopolymer plastic tubes. Biopolymer plastic is produced using sugarcane, meaning it has lower greenhouse gas emissions and therefore a lower carbon footprint in comparison to conventional plastic - making it the more sustainable choice
All tubes, bottles, jars and cards are easily recycled and include recycling advice on the packaging. The only exception are the plastic pumps found in some mio products, which are not yet recyclable - but a sustainable solution is being worked on
All cardboard is FSC-certified
Ingredients are responsibly sourced
Discover more at www.mioskincare.co.uk