Skincare, Caroline Hirons' book debut, out now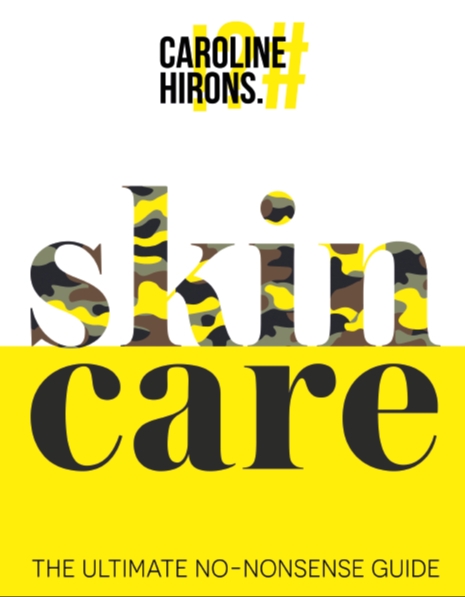 A 35-year veteran of the beauty industry, skincare expert Caroline Hirons began her career on the shop floor before progressing to the level of qualified facialist. Despite an appreciation of make-up, her biggest passion has always been skincare, claiming it as her obsession. A decade ago, she set up her own blog – www.carolinehirons.com – a place where she could discuss her greatest love. "There was no plan, I just thought I'd have a go," she says, and 125 million page views later, her debut book Skincare is released today.

Check out our exclusive extract, perfect for soon-to-be brides:

SKINCARE WHEN GETTING MARRIED
You don't want to walk down the aisle on the biggest day of your life with a beetroot face or spots. If you want to gear up for your wedding and your skin needs a little help...
Try to start around 4 months before – 6 if you can afford it.
Have a couple of maintenance facials 6 weeks apart, then a pampering facial a couple of days before the big day itself.
Avoid invasive machinery, extractions and anything you haven't had before on the last facial before the wedding. No 'last-minute' peels!
If the dress of your dreams is backless or low on the back and you're worried about spots on your back, speak to your facialist – they can treat it.
WHAT FACIAL?
Despite their popularity and the continued growth of spas and salons, the average woman in the UK has a facial as a 'treat' on only three occasions in their lifetime: a birthday, Christmastime/celebration, or their wedding.
There is nothing more frustrating than looking forward to something, paying out good money and coming away feeling dissatisfied. Here's a general guide of what's out there and when it might prove useful.
There are lots of different types of facials, yet most involve the following steps:
Cleanse
Exfoliation (sometimes with steam)
Extraction
Massage
Mask
Application of product
TYPES OF FACIALS
MAINTENANCE:
Will include massage, extractions, steam and possibly machinery
PAMPERING:
Lots of massage, possible steam and lots of masks or serums
CLEANSING:
Massage, clay masks, steam, and usually extractions
ANTI-AGEING:
Machinery such as FRAXEL, fractional laser (all lasers), light therapy, galvanic, Caci, microneedling and serums/massage
ACNE:
Deep cleanse, exfoliation, extraction, masks, high-frequency treatment
Credit: Skincare by Caroline Hirons is out 25th June (HQ, HarperCollins).