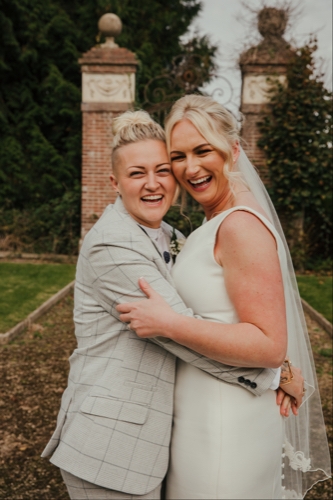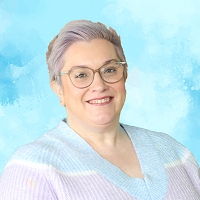 Kelly x "We met through a mutual friend who thought: 'I know, two girls, both gay – it must work!'" Chloe tells us. It's a theory that so infrequently pans out, but on this occasion, it did! Chloe fell in love with Shannon's craziness and sense of fun, as well as the laughter they shared from the moment they met. "I used to say Shannon had the loudest laugh in Burgess Hill, it's such a cackle," she jokes.

One evening in 2019, Chloe returned home from work to discover Shannon nowhere to be found. Instead there was a huge bouquet of flowers with a note that read: "Dress code: smart. Your carriage awaits at 7pm. Don't be late!" Chloe dutifully got ready and her chauffeur was there on the dot. She was driven around Brighton as she read a poem Shannon had written and left in the car for her to find. Her suspicions that they were heading for the bandstand, a meaningful place for the couple, were correct and Shannon was there to meet her as she pulled up. The pair walked up the candlelit path to the bandstand where they stood in front of an ivy and rose heart and Shannon popped the question. Chloe, of course, said "Yes!"

See more from their wedding in the current issue. Download your free copy at www.your-sussex.wedding/free-download
If you like this, check out more inspirational ideas for your wedding.
Be notified when our latest issues are available to download
Register now to be kept informed with all the information in your area to help you to make the very best choices for your wedding.