Two Fabulous Giveaways
We have some terrific prizes up for grabs...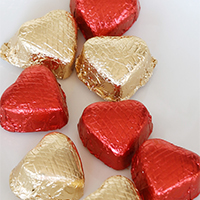 Tasty treats
Lily O'Brien's is the brainchild of Mary Ann O'Brien who took her passion for chocolate on a journey of discovery, honing her chocolate-making skills among world-class chefs and chocolatiers in both South Africa and Europe before starting her own mini enterprise from her Co. Kildare kitchen in 1992. Lily O'Brien's soon established itself as Ireland's best-loved chocolatiers. With Mary Ann still at the heart of the business, the passion that first inspired her chocolate honeycomb hedgehogs is still present in every aspect of the business and family values remain at its very core.

Check out www.lilyobriens.co.uk

Lily O'Brien's has teamed up with County Wedding Magazines to offer one lucky reader the chance to win 200 of its heart-shaped chocolate wedding favours.

*Terms and conditions apply.
For your chance to win, tick the box marked 'Tasty treats' on the giveaway form.
Closing date: Friday, 30 November 2018.
Click here to view the Terms and Conditions
Competitions are not open to employees (or their immediate families) of KD Media Publishing Ltd.
The competition closing date is subject to change without prior notice.
The winner(s) will be notified in writing.
The editor's decision is final and no correspondence will be entered into.
The prize is not transferable and has no monetary value.
If an advertised prize is not available, we reserve the right to offer an alternative prize of equal or greater value.
No purchase necessary to enter and there is no charge to enter via the website.
Prize must be claimed within 3 months of the closing date.
Prize must be taken within 18 months of the closing date.
By entering you agree to your details being shared with the prize provider for their own marketing purposes only, not to be disclosed to a third party.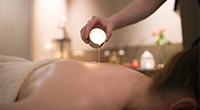 Just Married Spa Package at The Grand Brighton worth £130
The Grand Brighton is a luxurious and charming Victorian property, standing centre stage on Brighton's famous seafront, just minutes away from the iconic pier. In October 2018, the hotel will fully reveal restorations to its famous 154-year-old exterior, resulting in new windows, refurbished balconies, new balcony furniture and rendering to its seafront façade, refreshing the face of this historic Brighton landmark. Your Sussex Wedding has teamed up with The Grand Brighton to offer readers the chance to be pampered with its Just Married Spa Package. The ultimate way for you and your partner to unwind after the big day, the package is designed with pure relaxation in mind. Enjoy an indulgent treatment using the heady scent of Natural Spa Factory warming massage candles. The candles are lit, and the warming and nourishing oil is used within the treatment itself, soothing tired muscles and easing aches away. You can even choose a complimentary candle to take away (honey, cacao or rose) and finish off with a glass of bubbles. Use of spa facilities is included. Enter via our website by 30th November, 2018. Terms and conditions apply.
For your chance to win, tick the box marked 'Just Married Spa Package worth £130' on the giveaway form.
Closing date: Friday, 30 November 2018.
Click here to view the Terms and Conditions
Competitions are not open to employees (or their immediate families) of KD Media Publishing Ltd.
The competition closing date is subject to change without prior notice.
The winner(s) will be notified in writing.
The editor's decision is final and no correspondence will be entered into.
The prize is not transferable and has no monetary value.
If an advertised prize is not available, we reserve the right to offer an alternative prize of equal or greater value.
No purchase necessary to enter and there is no charge to enter via the website.
Prize must be claimed within 3 months of the closing date.
Prize must be taken within 18 months of the closing date.
By entering you agree to your details being shared with the prize provider for their own marketing purposes only, not to be disclosed to a third party.
Prize available to redeem up until 30th June 2019
Excluding bank holidays and special occasion dates
Subject to availability
Other terms and conditions may apply