Why you should buy issue 74 of Your Sussex Wedding magazine...
August/September 2018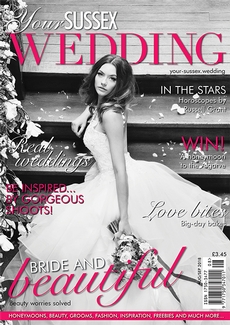 Algarve competition
Win a romantic honeymoon in the Algarve worth £5,000
Back to nature
Emily and Issac's big day had the relaxed vibe they wanted
Soulmates
It was love at first sight for Naomi and Craig
Love, always
David and Olivia's big day was a celebration of love
Where to wed in...
Crawley & Horsham
Waterside settings
Venues with idyllic views
Modern muse
Inspired by the setting, local suppliers get together to show readers how to create a modern yet luxurious look
Written in the stars
Check out your zodiac sign for big-day inspiration
If you go down to the woods today...
From floral headpieces, to the woodland setting, this shoot showcases come of the county's finest suppliers
Bohemian beauty
Be inspired by these beautiful designs for the free-spirited bride
Emerging designers
Make sure you're following these bridal brands
'50's chic
Bridesmaids' styles influenced by this ladylike decade
Match made in heaven
Fragrances for him and for her creating the ultimate big-day pair
eMagazine
Available to download NOW for only £1.49
Printed Copy
(inc. free eMagazine)
In Stock
Click here to use our online ordering service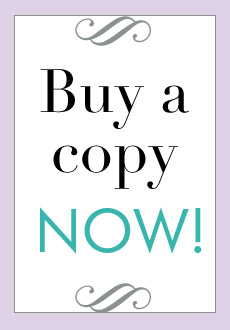 ---
Buy a copy
There are 5 different ways to buy Your Sussex Wedding magazine.

Click here to view some sample pages from an eMagazine
To order the latest copy of Your Sussex Wedding magazine or to obtain back issues, click here.
Alternatively call us to order your copy, post-free for just £3.45, on 01376 514000
Read Your Sussex Wedding magazine in electronic format for just £1.49 per copy (Smartphone and Tablet compatible) click here
You can subscribe for just £17.60!
Annual subscription (6 issues)
Save over 15% off the normal cover price
FREE postage and packing
Receive each issue as soon as it is published
To order your subscription, simply call us on 01376 514000 or click here
Alternatively, click here to order an eSubscription for just £7.60
4. Buy a copy from a retail outlet
Your Sussex Wedding magazine is available from newsagents and supermarkets.
However, if you do have problems, or if your newsagents has sold out, then call us!
We'll send your copy to you post-free for just £3.45 inc P&P. Simply call us on 01376 514000
5. Overseas Orders
For non-UK customers, please email admin@county.wedding for full details.
---