Ask the experts
Here is a selection of Q&As from Your Sussex Wedding magazine. If you would like your question answered by our experts, please email it to editor@your-sussex.wedding.
To view more Q&A's on a different topic, please select one from the list below.
Hot topic: Wedding day disasters
Our experts tackle wedding day disasters and advise how to avoid common pitfalls
---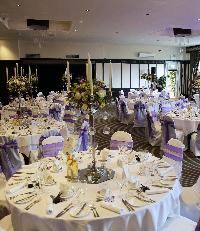 Wedding day guru
Q. How do I avoid disaster on my wedding day?
A. Caroline Edwards says: At Crowne Plaza Felbridge – Gatwick, we work closely with our happy couples, to ensure that every detail is planned to perfection. But in our experience, even the most seasoned professional can experience last minute mishaps that couldn't possibly have been predicted.

Our advice to couples is to appoint a trouble-shooting guru for your big day – a person in your wedding party whom you trust implicitly and knows your wedding plans inside out. Whether it's your bestie or a family member, it needs to be somebody that you trust to make decisions on your behalf. That way your nominated person can help wedding coordinators to iron out problems that may crop up on your big day, without you even knowing they've occurred!

We would also recommend creating a wedding 'cheat sheet' for all those involved in your wedding, so that everyone knows the order of the day, what should be happening and when, the vital things that they personally need to remember and contact names and numbers just in case.
---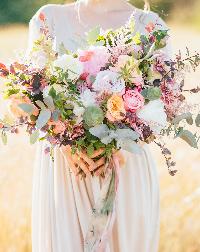 Floral finesse
Q. How do I avoid disaster on my wedding day?
A. Steph Willoughby says: Flowers are perishable, anything can happen! Extreme temperatures, the wrong colour, the dog has, shall we say, had an accident… you need a plan!

- Where will you put your bouquets when they are delivered? Ideally a cool room, no sunlight and somewhere where the family dog can't pounce on them!

- Colour can be subjective. If you want a specific colour, ensure you have a swatch of fabric or a paint sample that you can give to your florist.

- Check social media, such as Pinterest, for great ideas.

- Don't be disappointed if your beautiful bouquet arrives and it's not the exact colour you had in mind. Colours change with the season and in different light levels. Hardly anyone agrees on a colour, peach and coral being the worst, everyone sees it differently!

- Create your own moodboard showing hues, tints and tones that you love and share with your friends and florist. The florist will love you! A professional should provide you with moodboards showing your chosen colours and even sketches on request.

So, don't forget: Set aside a room, keep the dog away and research your colours.
---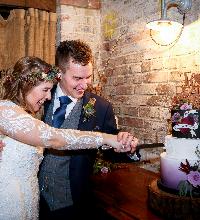 Cake catastrophe
Q. How do I avoid disaster on my wedding day?
A. Sylvia Tippett says: Sylvia's dos

Employ an experienced and recommended cake designer. Look for reviews and comments from previous clients. Plan ahead and book your preferred cake designer well in advance. Allow at least a year, to ensure your date isn't taken. Putting down a deposit will secure your date, and if necessary, the design can be finalised nearer the time when your plans are more refined. Next…

- Meet the cake designer in person. Good communication is the key to avoiding disaster.

- Try their bakes and make sure you like it!

- Ask to see a sketch of the agreed design.

- Check and double-check all the details of your order, as written out by your designer, ensuring everything is correct.

- If you want to change any details already agreed upon, do so in good time. Check the terms and conditions to find out how much notice they need.

Syliva's don'ts:
A family member or friend may love the idea of making your dream cake, and you may like the idea of less expense, but consider if they will have the experience necessary to…

- Advise on how much cake you will need to go round.

- Bake, fill, ice and stack cakes to a professional standard and ensure they are secure for transport, even during extremely hot weather.

- Have the facilities and knowledge to meet hygiene and food safety recommendations.

- Be able to safely transport and set up your cake at your venue.

- Do all of the above without a stressful meltdown, which spoils the enjoyment of your day!

And finally... A good supplier, alongside the event manager at your venue, should be able to advise you on any decisions affecting your masterpiece on the day. Avoid asking for your cake to be set up in direct sunligh, in a marquee that may overheat, or on unstable surfaces such as a wobbly table on grass!
---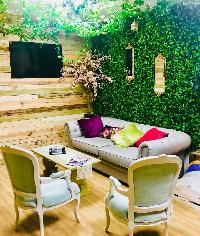 Organisation is key
Q. How do I avoid disaster on my wedding day?
A. Amanda Samain says: Don't under-estimate how long things take to set up on the morning of a wedding. Depending on your venue you may not have access until 10am on the day of your wedding, then you will often need to have the venue cleared by 9am or 10am the following morning. The secret is organisation! Booking a wedding planner or venue stylist can be worth its weight in gold and will be money well spent so you can relax and enjoy your day.

These professionals will meet with you throughout the planning process and go through every detail with you. Then on the big day they'll arrive to set up with their thoroughly briefed team. They'll also go back to the venue the following morning to collect and take down the décor, leaving you free to enjoy your first morning as a married couple.
---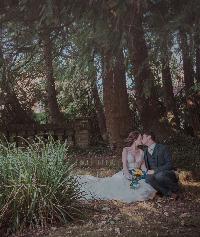 Bring in the professionals
Q. How do I avoid disaster on my wedding day?
A. Justine Claire says: The greatest advice I can offer any couple is to work with reputable, experienced suppliers. Remember; is it worth taking unnecessary risks with your wedding day? Peace of mind can be yours if you choose the right team. Professionals know their stuff, so let them do what they do best and they will ensure you can relax and enjoy your day.

Photographs are your lasting memories, which is why it's highly inadvisable to ask a friend, relative or anyone other than a professional photographer to capture your day. There are some horror stories out there from couples who decided to cut corners with what is arguably the most important aspect of the day and then realise in hindsight that it was the biggest disaster of all.

Don't be afraid to give your bridal party specific areas of responsibility. So often this is overlooked and the bride and groom are constantly being interrupted and bothered with minute details, which could easily have been allocated elsewhere enabling the bride and groom to have fun and relax.

And finally, always order a few white umbrellas, as you never know what the weather will do!
---
Contact our experts...
Amanda Samain
Venue stylist
Caroline Edwards
Crown Plaza Felbridge
Justine Claire
Photographer
Sylvia Tippett
Art of Cake
---